Rhythm Roots Workshop Residency Description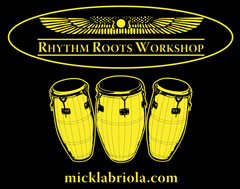 In 1988 Mr. Labriola developed a training session for the development of basic hand drumming technique. Hand Drumming refers to a system of rhythmic techniques applied to various cultural/ traditional Percussion instruments. Each instrument  has a specific country, region, or culture of origin, and sometimes the instrument can encompass several regions simultaneously.
Along with the instrument's place of origin, there exists a specific set of variables of approach and maneuverability i.e. a technique very specific to each instrument. In addition to the musicality of the instrument, one must also consider cultural sensibilities. Ethnic customs, demeanor, attitude and cultural context are vital in understanding an art form derived from a specific culture of peoples.
Rhythm Roots Workshop combines traditional drumming techniques with a sense of cultural awareness and appreciation. To elaborate more fully, this means to learn intellectual variables (technique) by means of honoring and respecting the founders of this knowledge.
Rhythm Roots Workshop has a variety of teaching formats according to duration. The Workshop(s) can vary from a one hour session to a full length Residency Week (4 to 6 classes per day) culminating into a final day Residency Performance by the students.
Residencies generally consist of two categories;  with an option of creating a custom Residency at the Schools request.
Developmental or Core Group Residency-Working with a class in multiple sessions.
General Overview Residency/Workshop-Working with a class in only one session.
Percussion instruments for Residencies & Workshops up to 35 students
Congas-3 sizes Tumba-Conga-Quinto Cuban Style. Gon Bop, Valje & LP.
Bongos-Cuban Gon Bop & LP
Dumbecks-Egyptian Alexandria
Djembes-Remo
Fonde, Keta, Buf/Baandu-Jamaican
Cajons-Spain
Tupan/Davul-Bulgaria, Surdo-Brazil or Bass Drum
Claves, Cowbells, Tambourines, Maracas, Cabasa, Guiro, Sherkere etc.
Prairie Elementary Worthington, MN 2010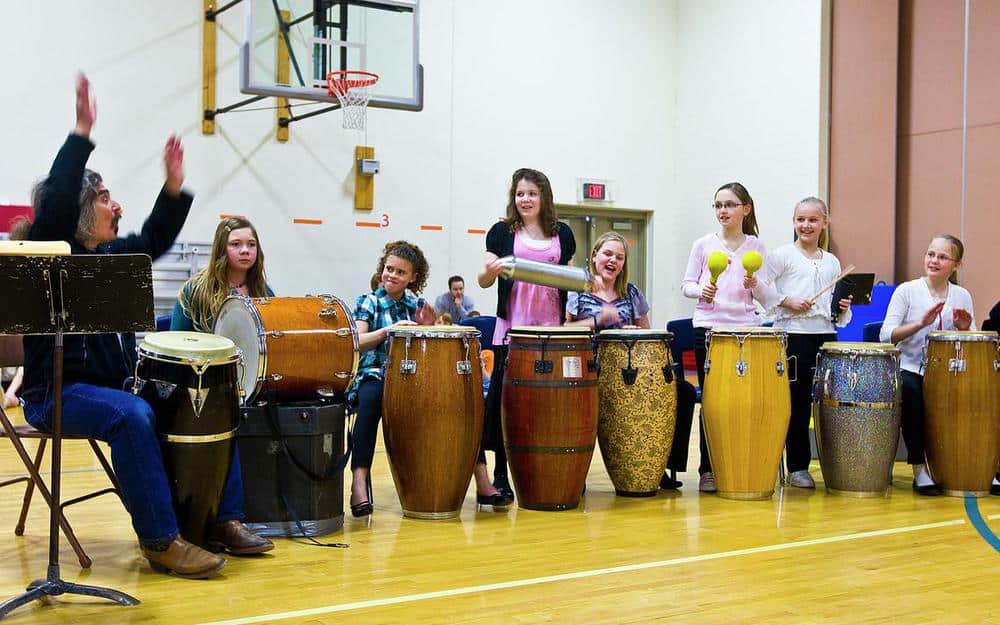 Highland School-Crookston, MN 2011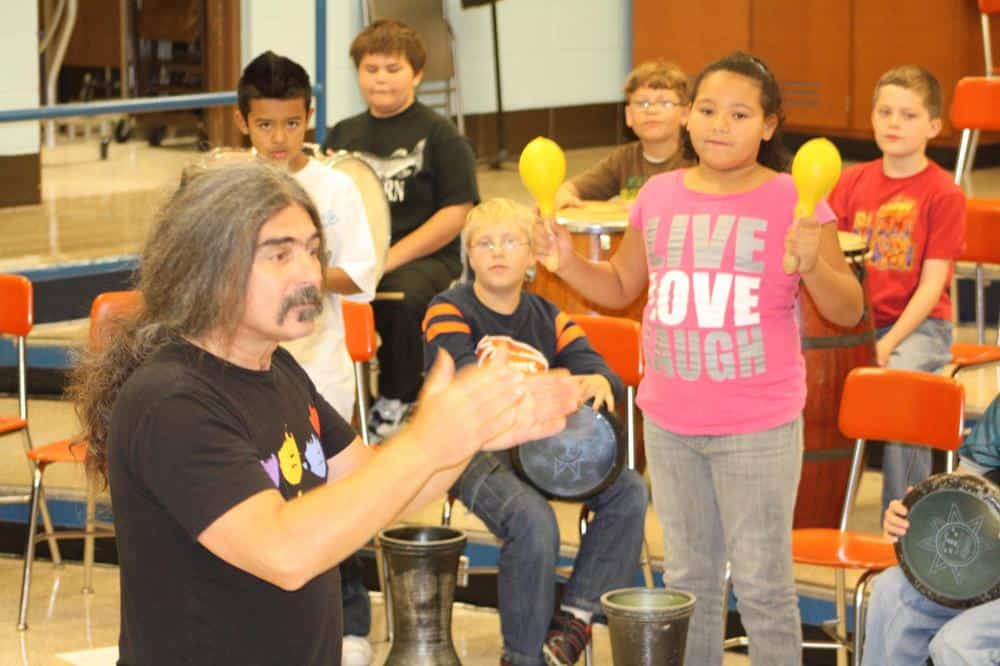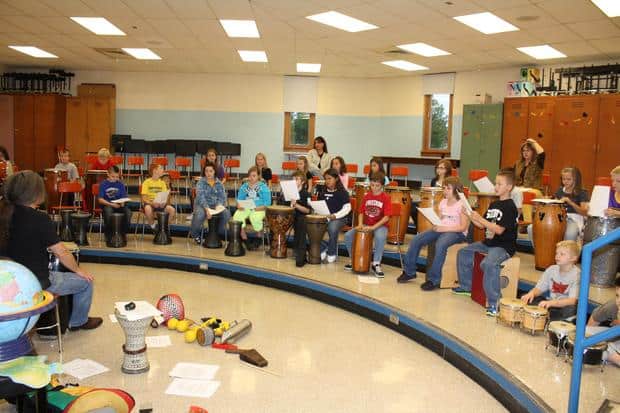 Kittson Central Elementary Camp Art Summer Program-Hallock, MN 2014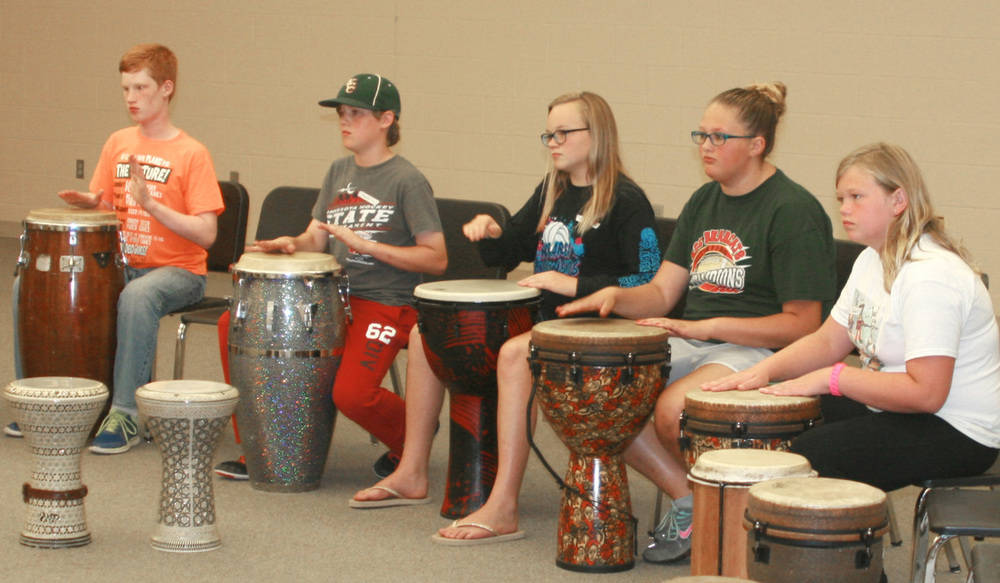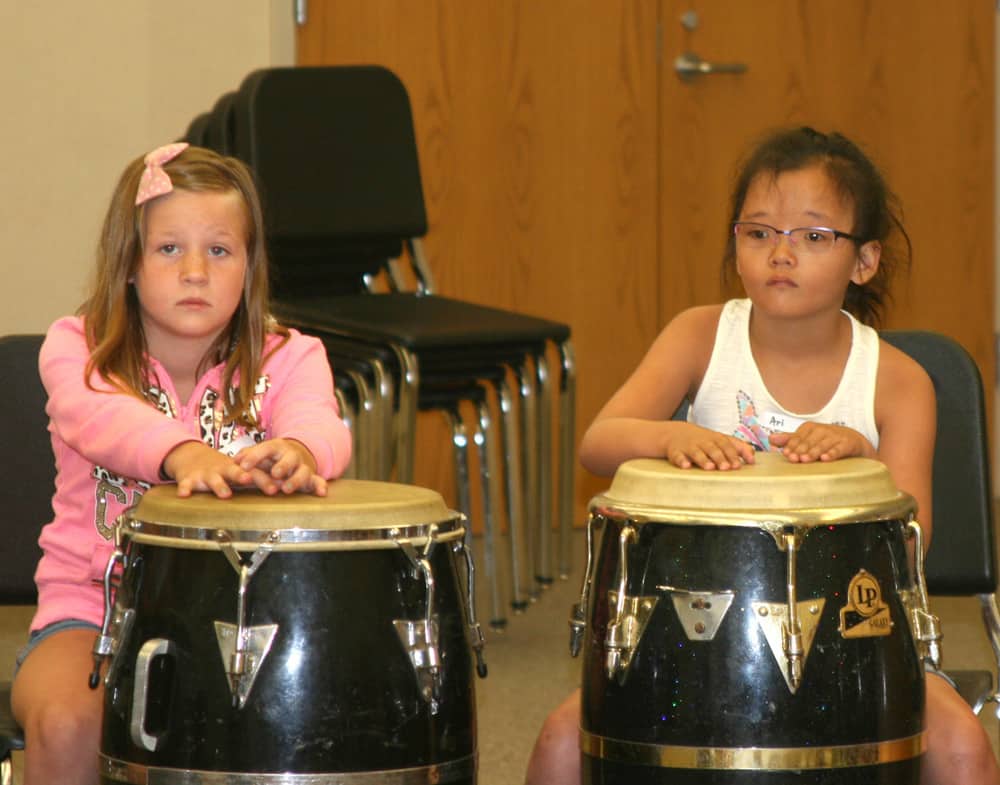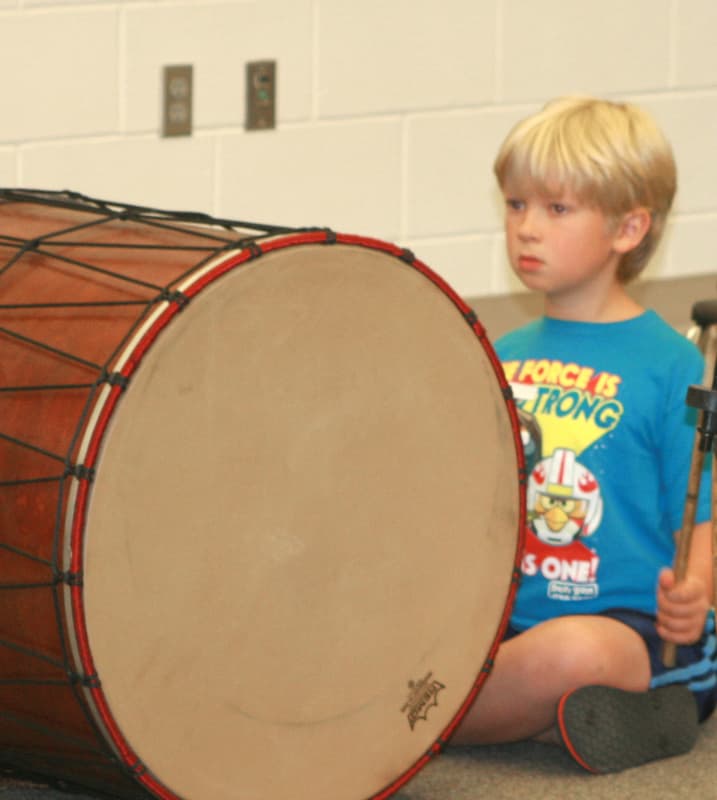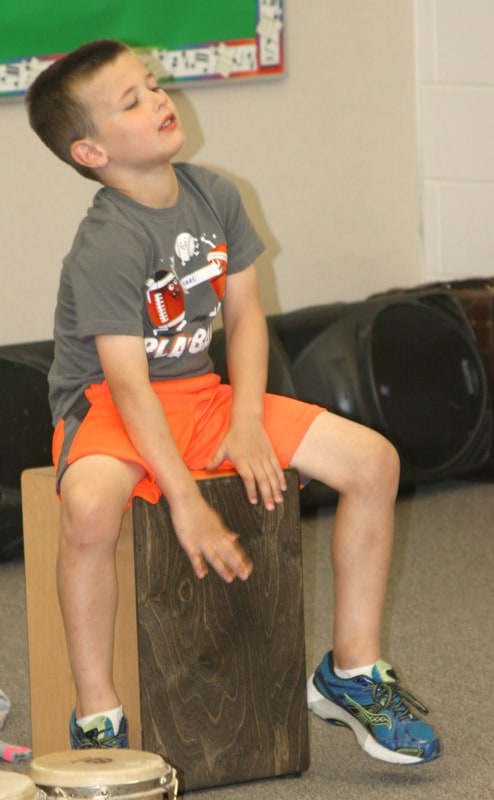 Clear Springs-Minnetonka, MN 2016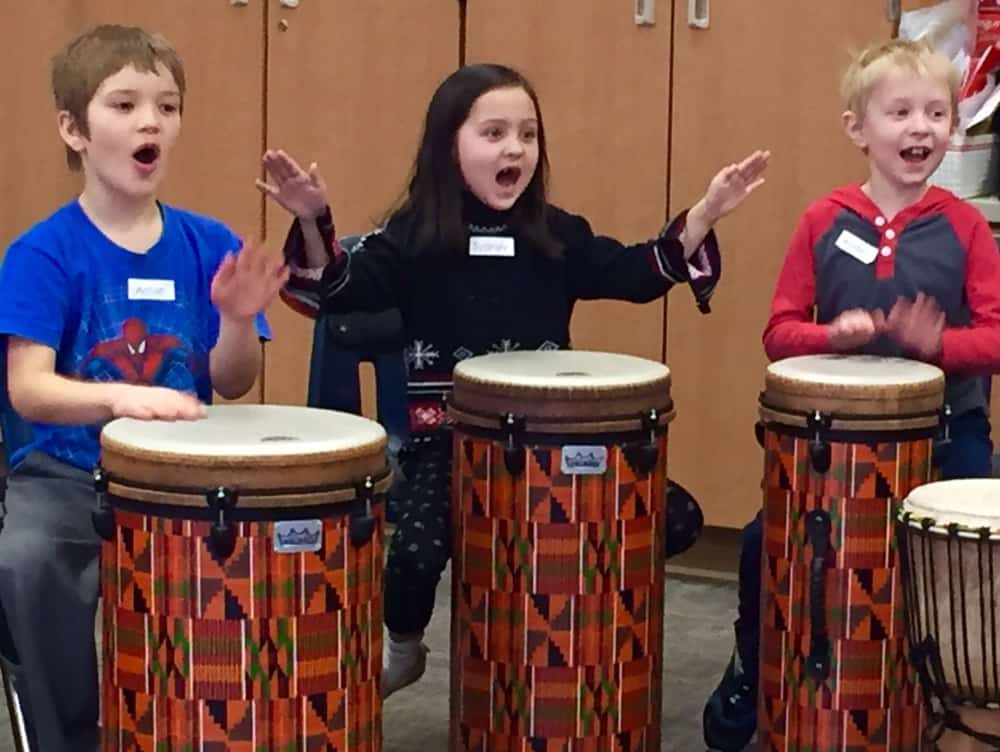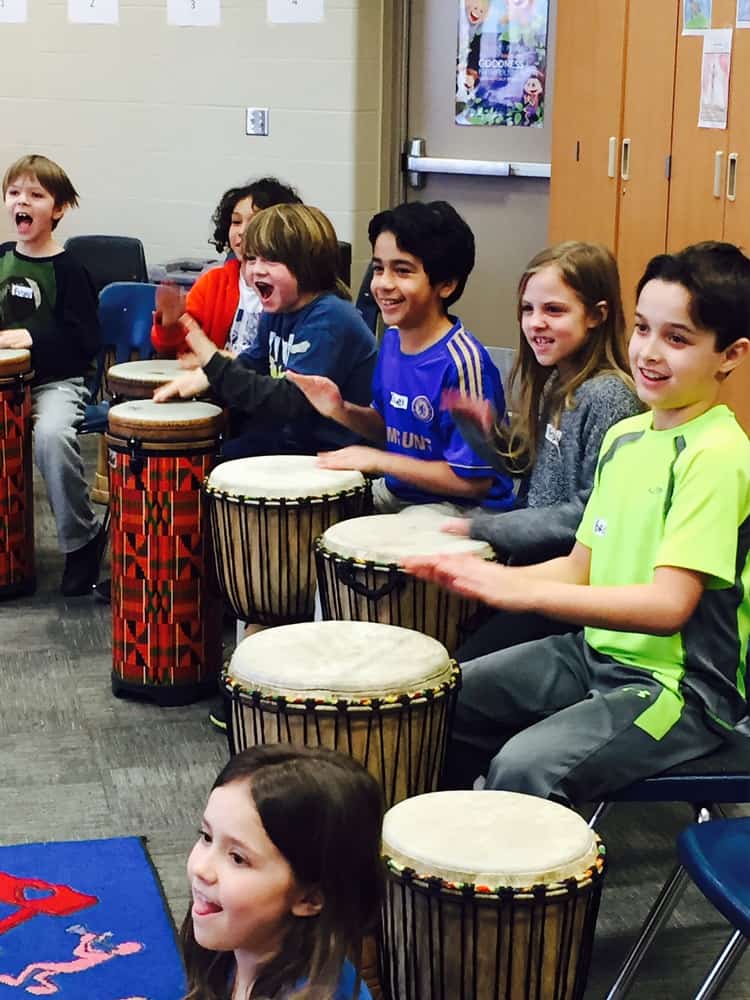 Hillcrest Community Elementary School-Bloomington, MN 2016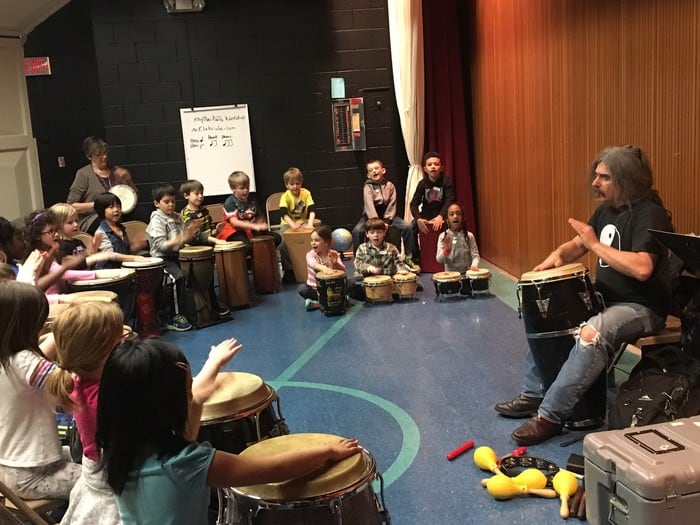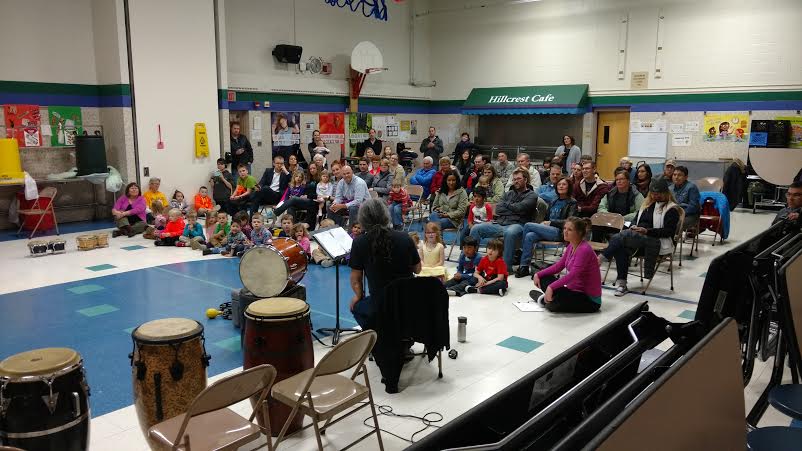 Harriett Bishop Elementary-Savage, MN 2018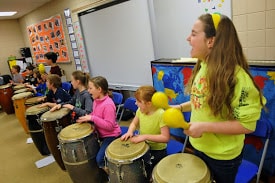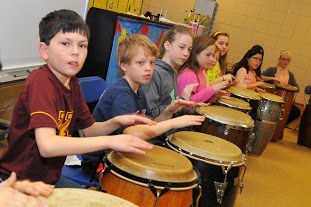 Volunteers of America of Minnesota Elder Day Program-Minneapolis, MN 2017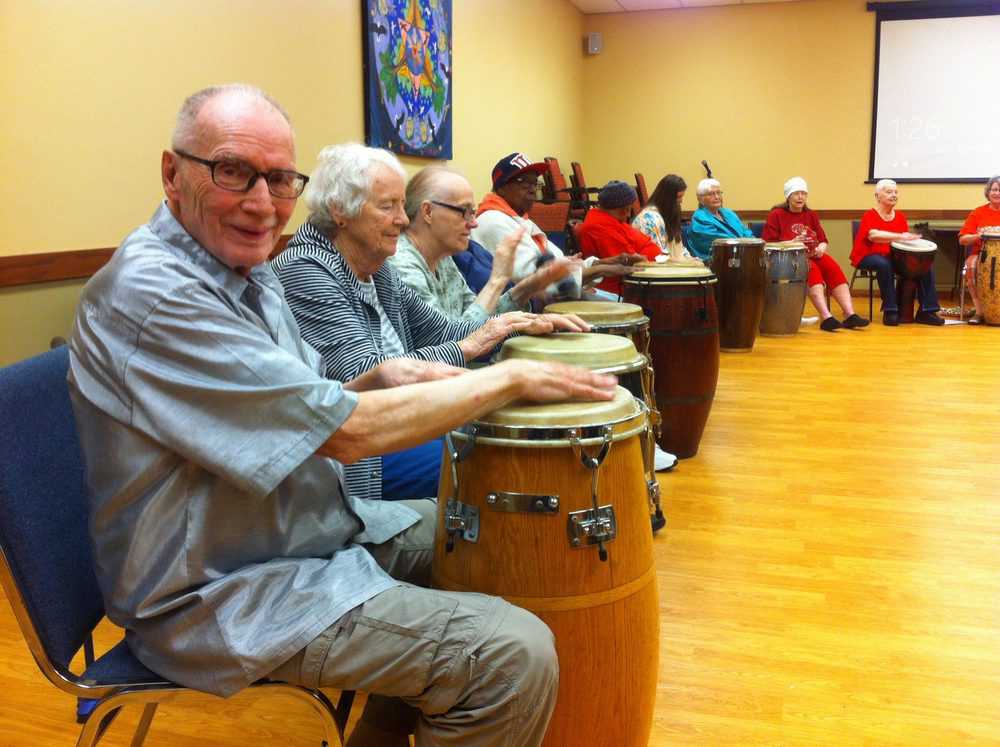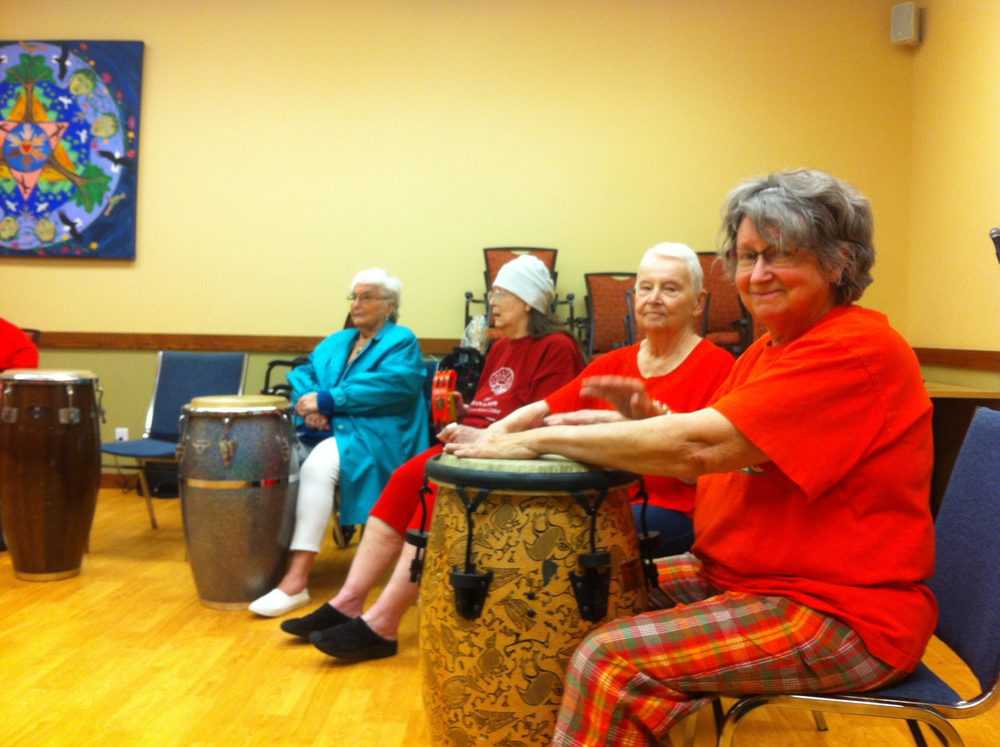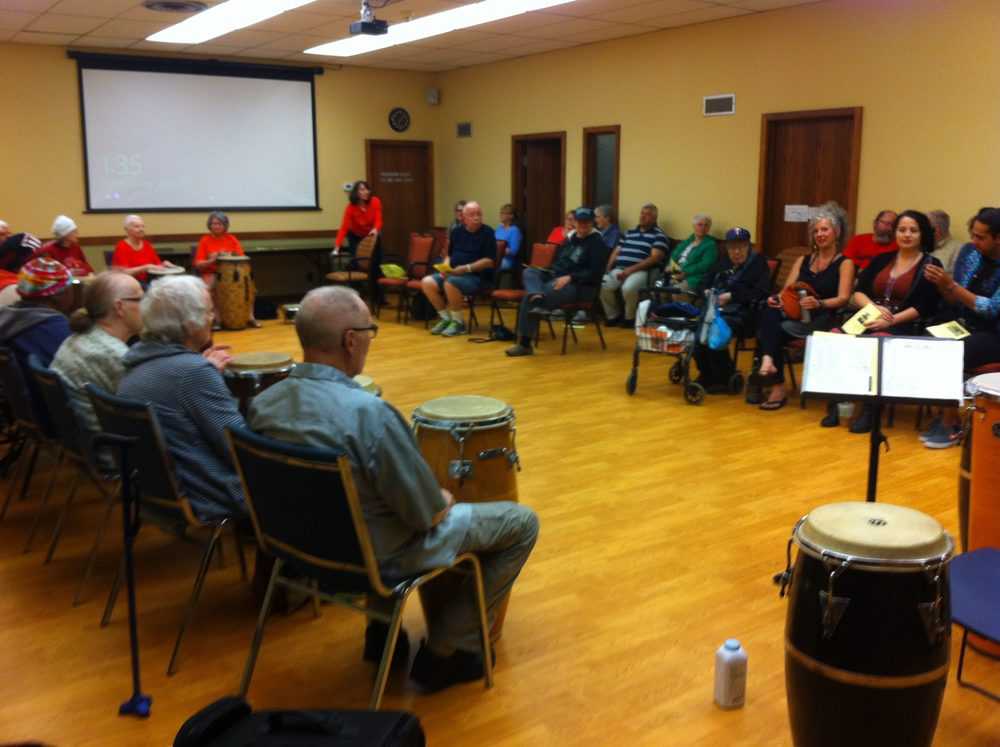 Partnership Resources Inc-St Louis Pk, MN  for Developmentally Disabled 2018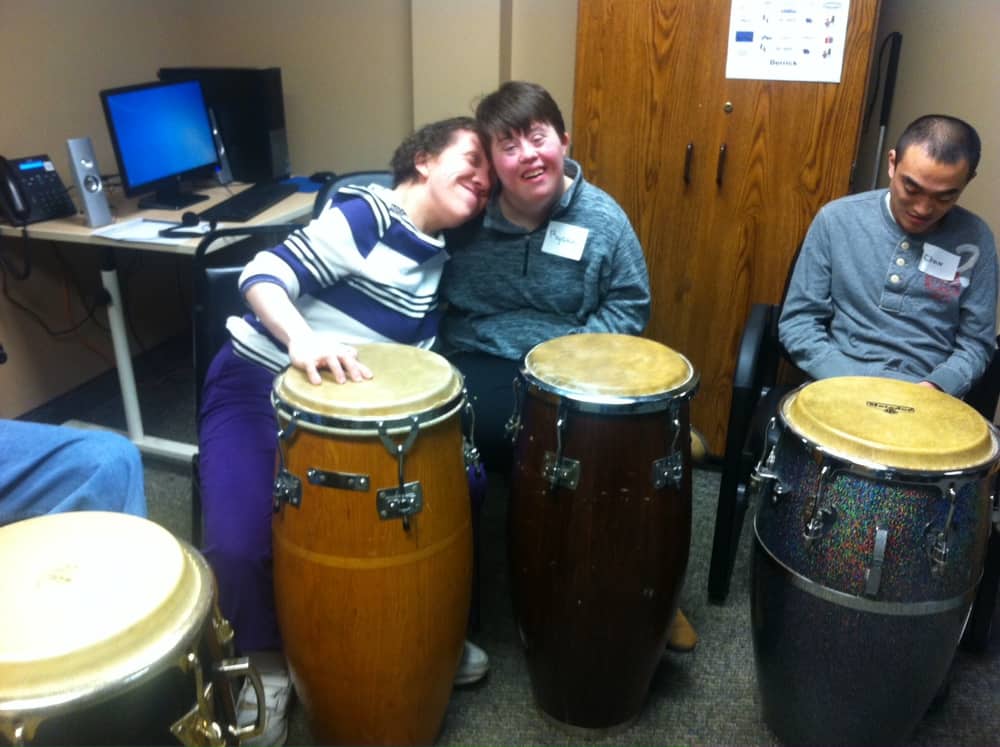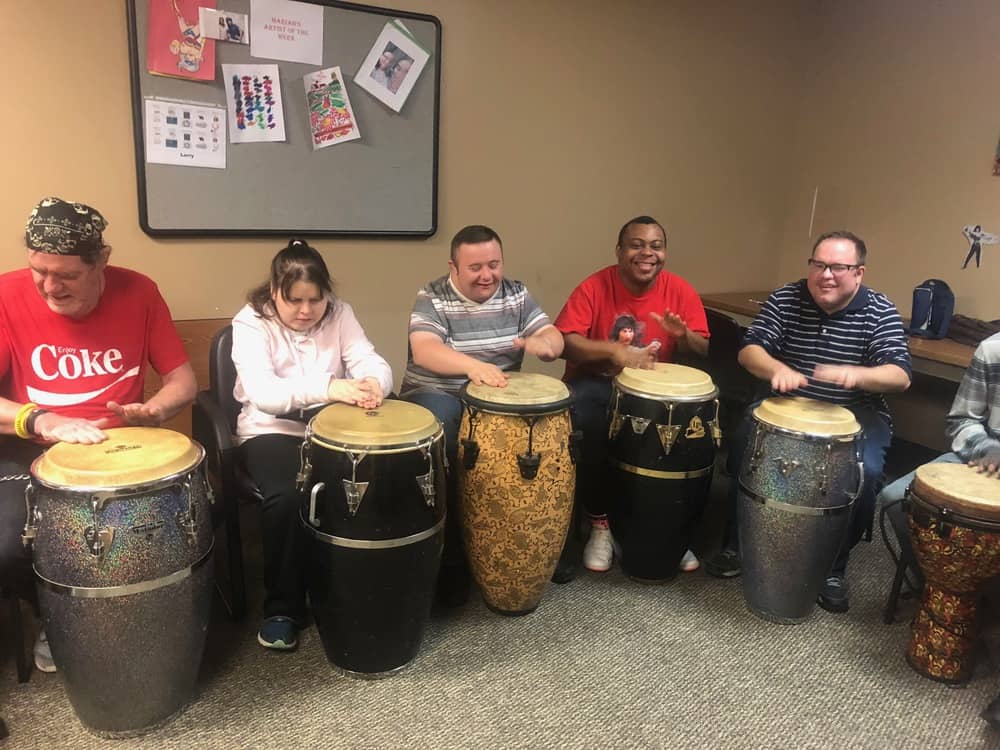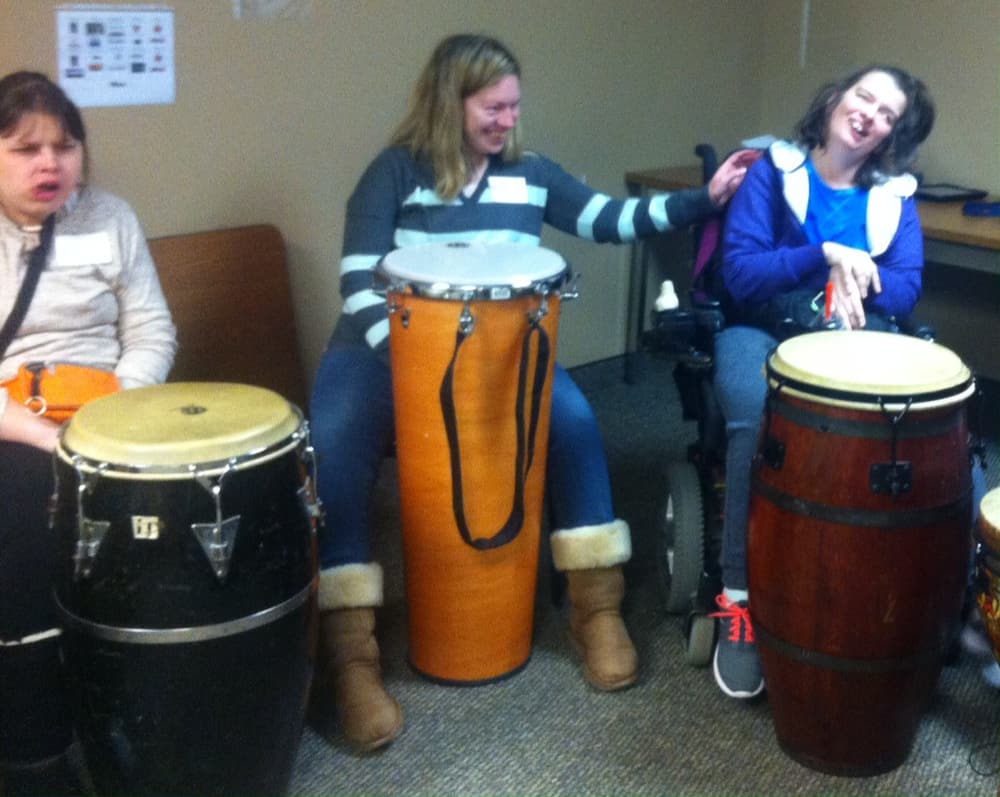 Partnership Resources Inc-Minneapolis, MN 2018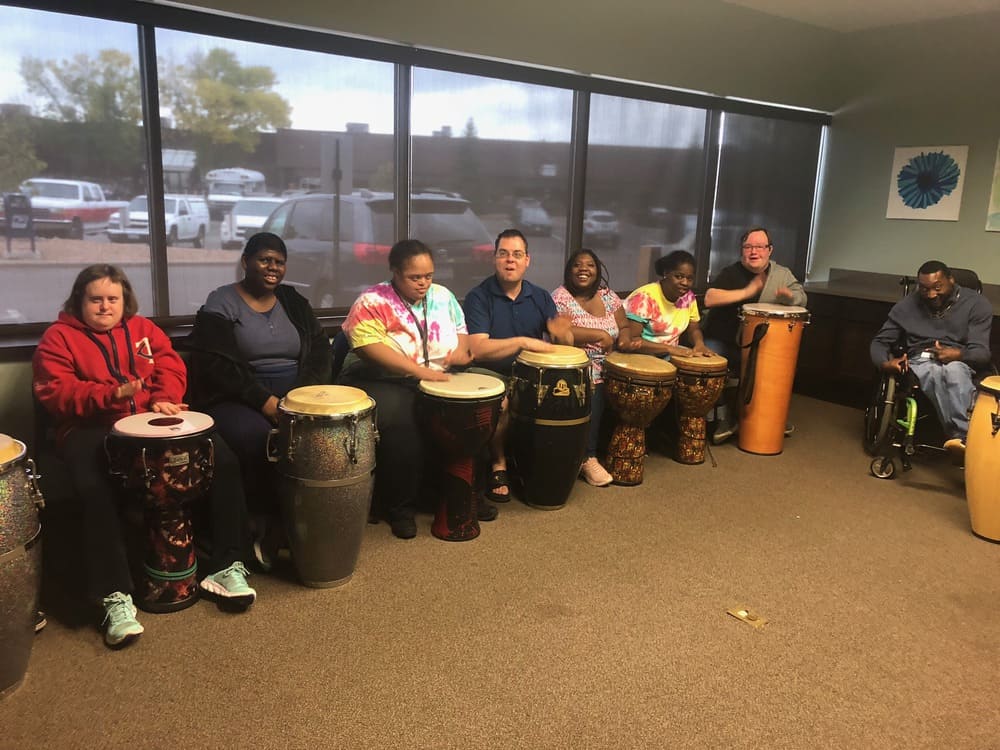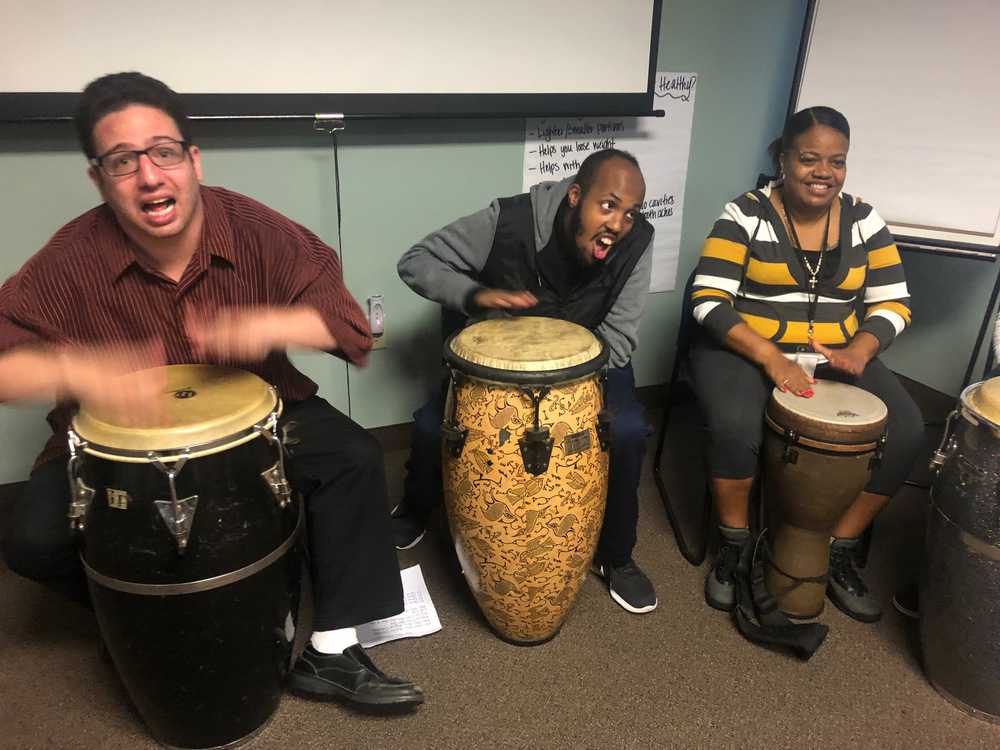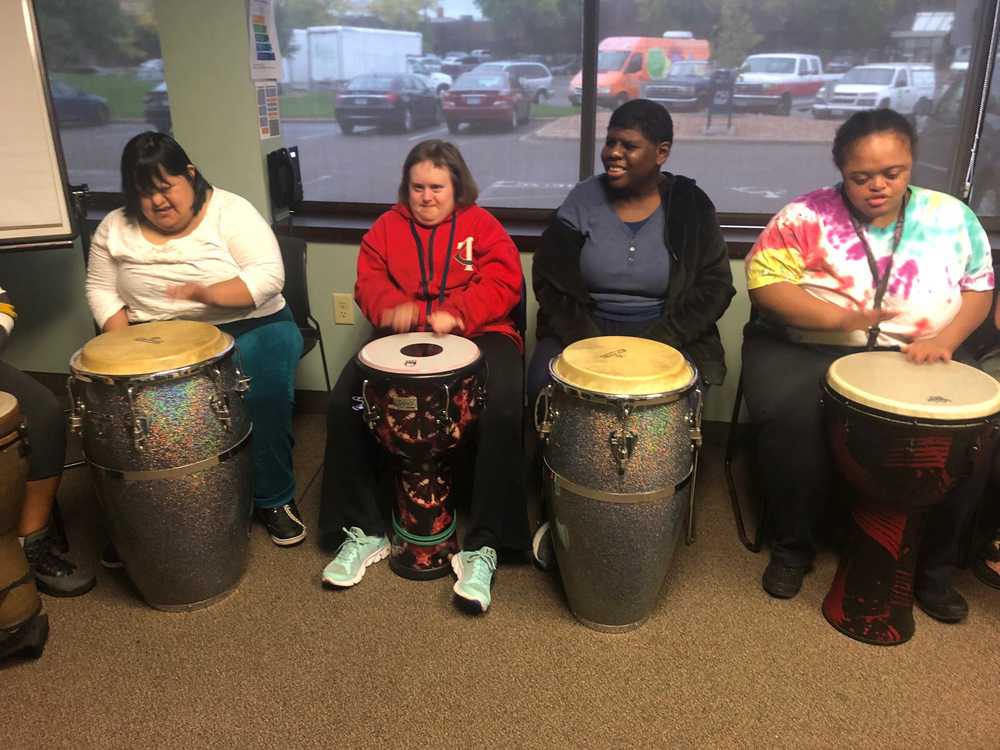 PRI Partnership Resources Inc @ Minneapolis Institute of Art Performance 2018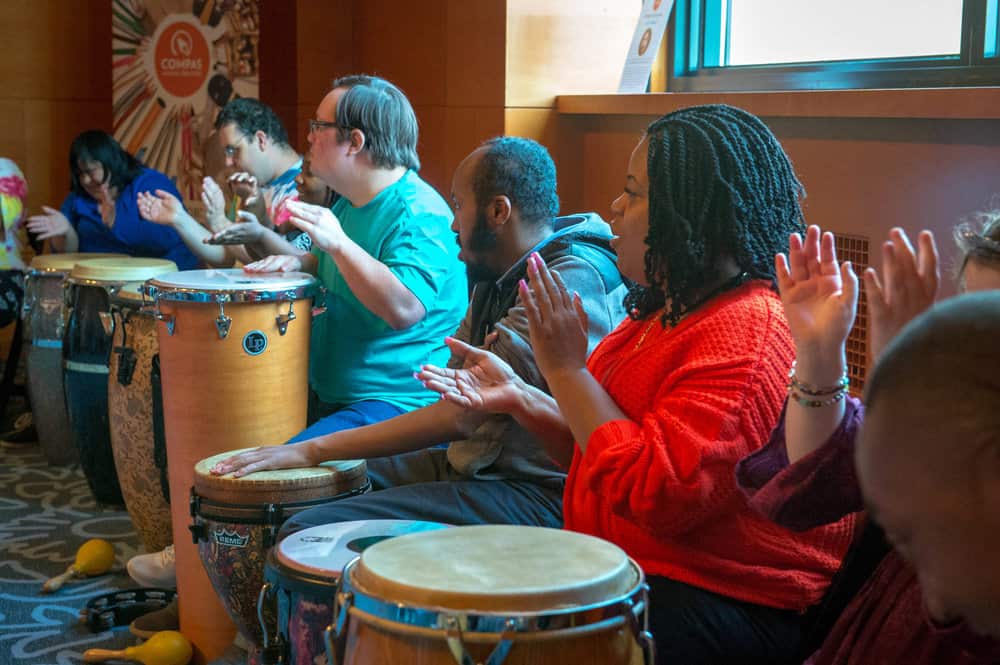 Wilder Community Center for Aging-St Paul, MN 2019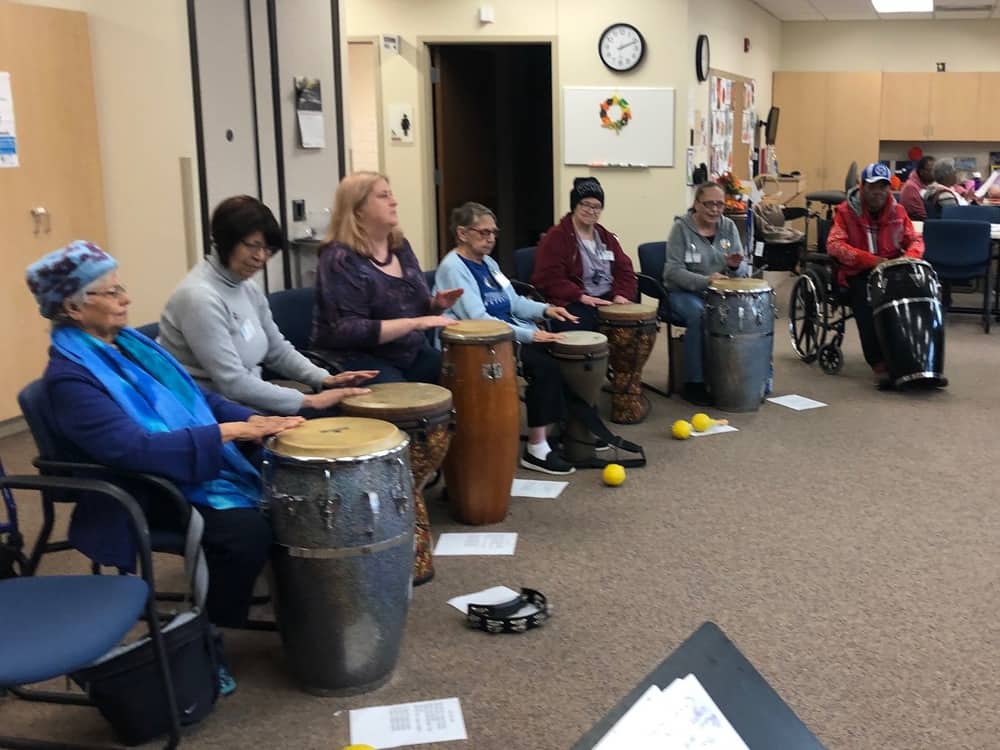 Mt Zion Picnic Mounds Park St Paul, MN 2019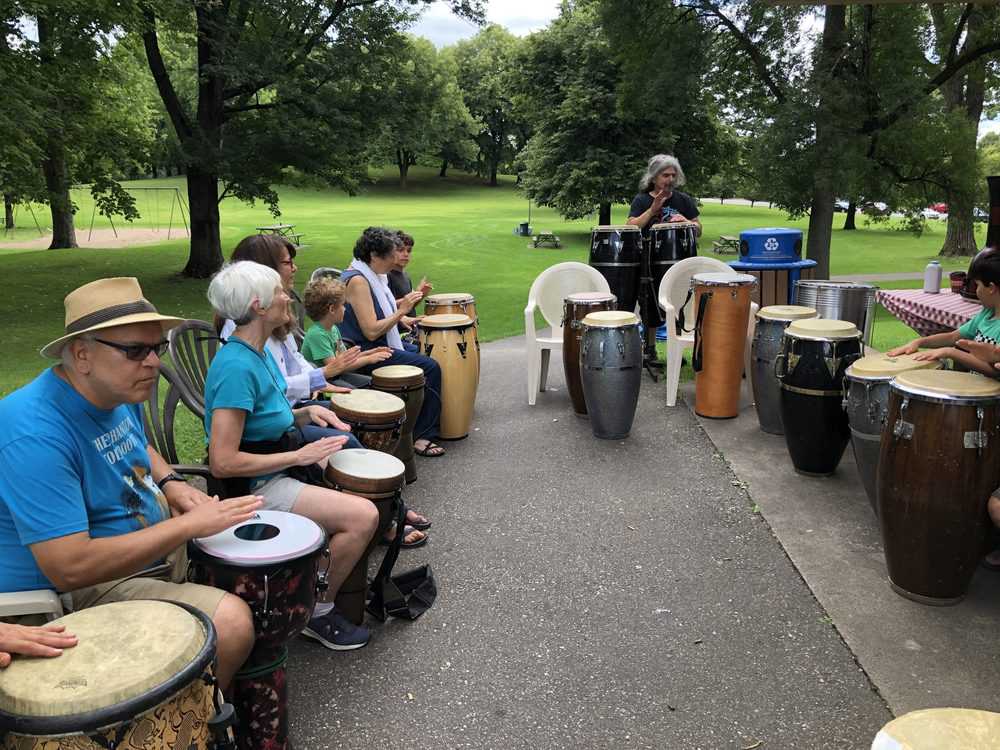 VA Adult Day Center Memory Care Unit-Minneapolis, MN 2021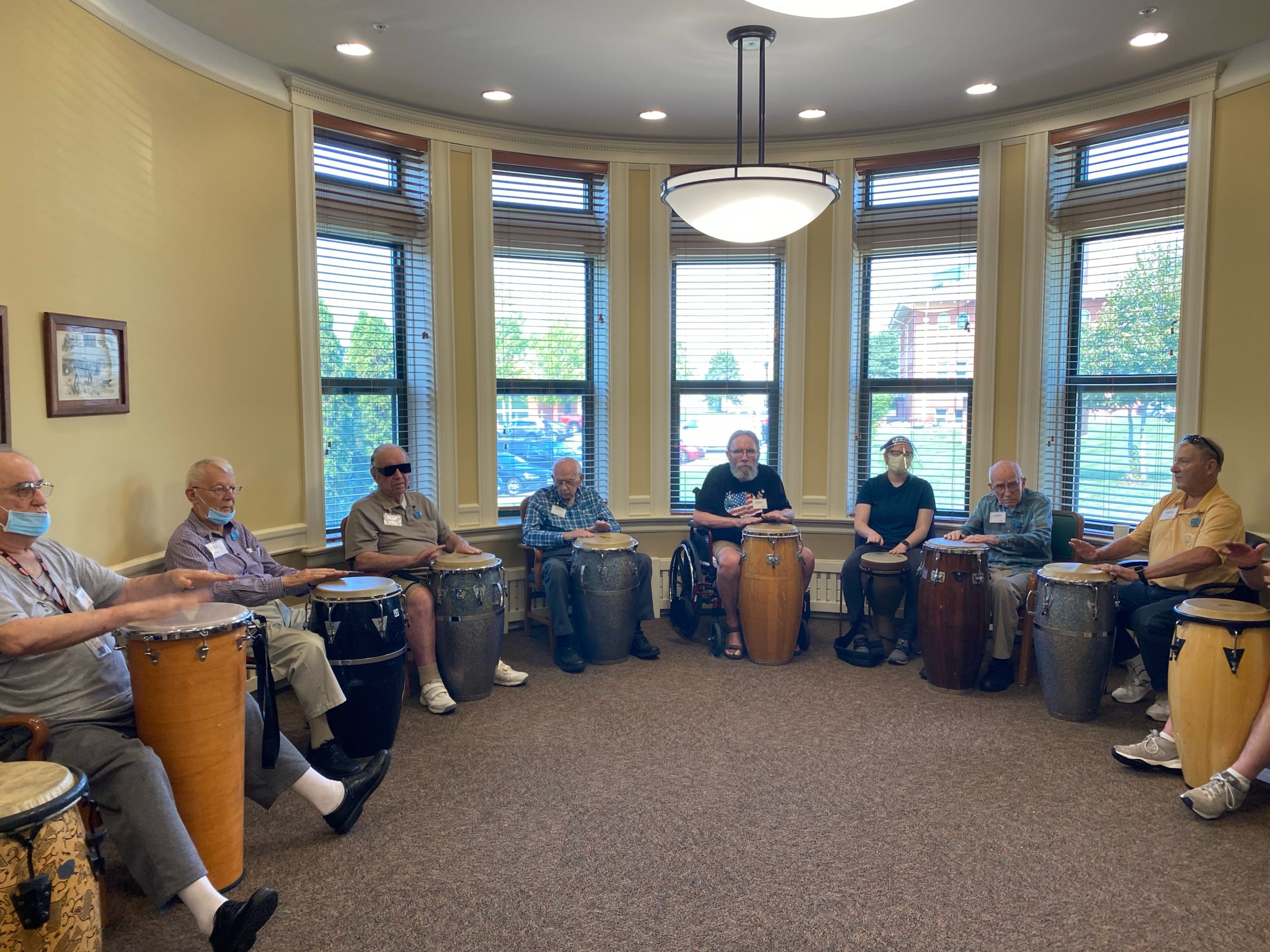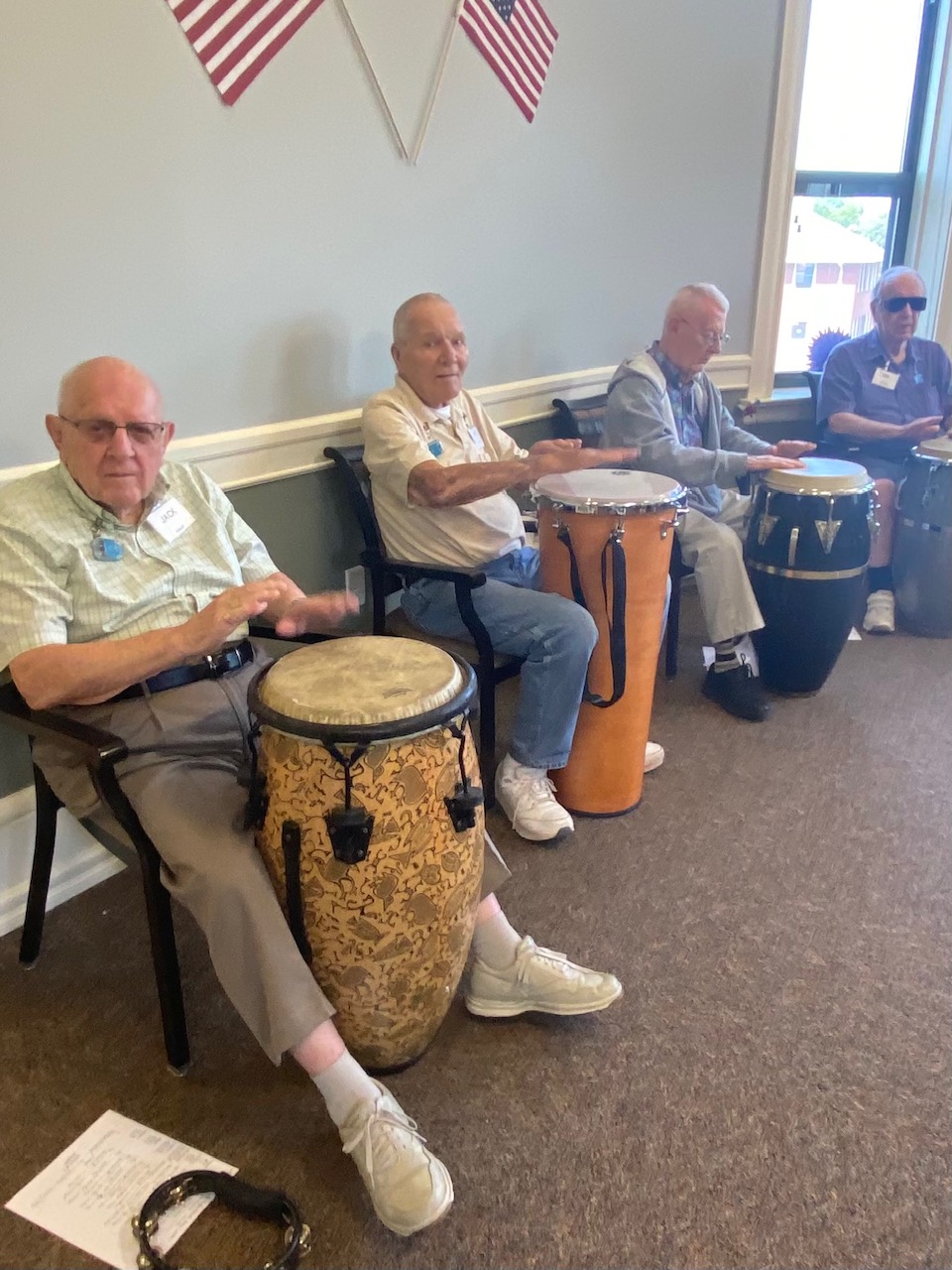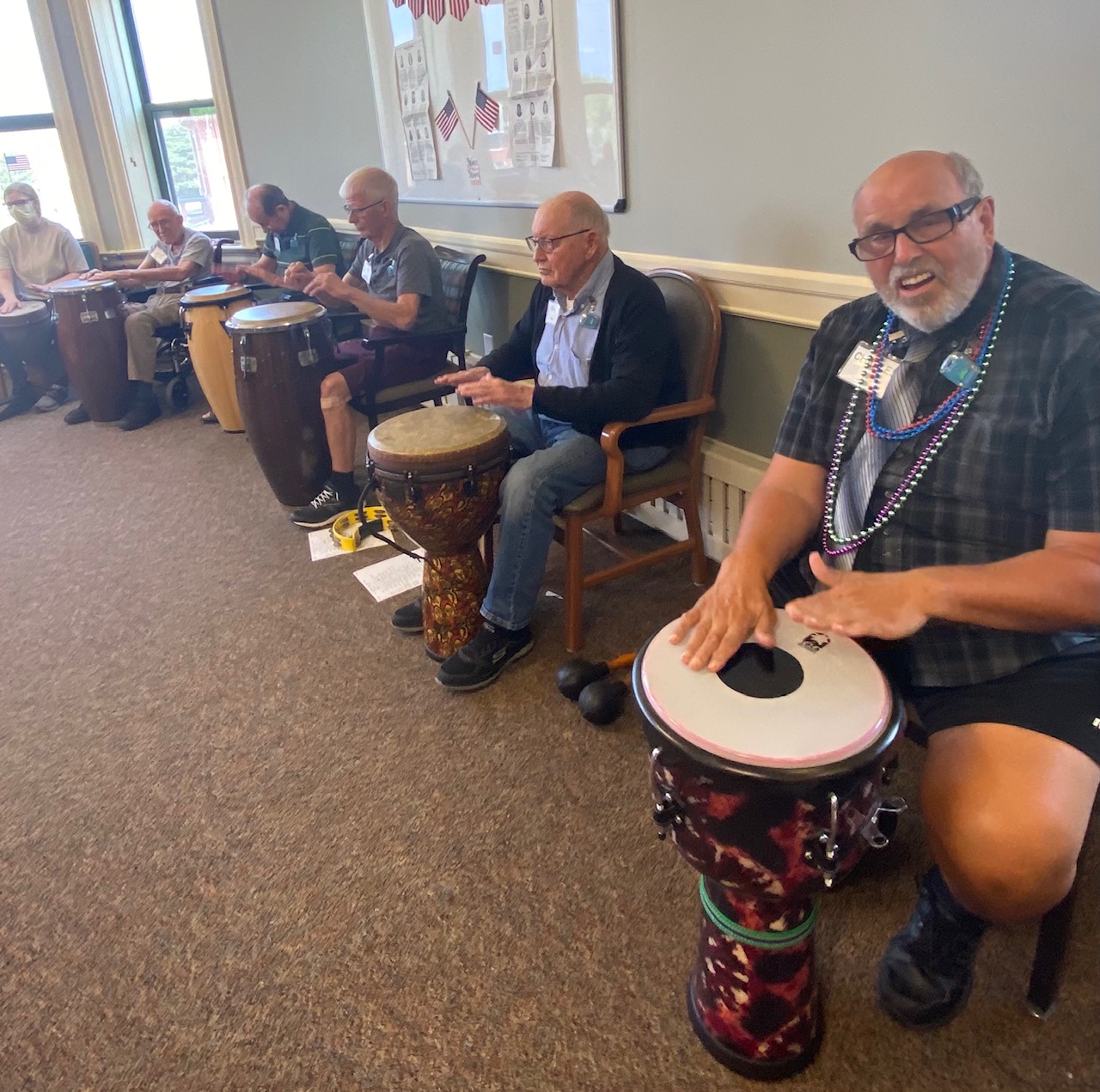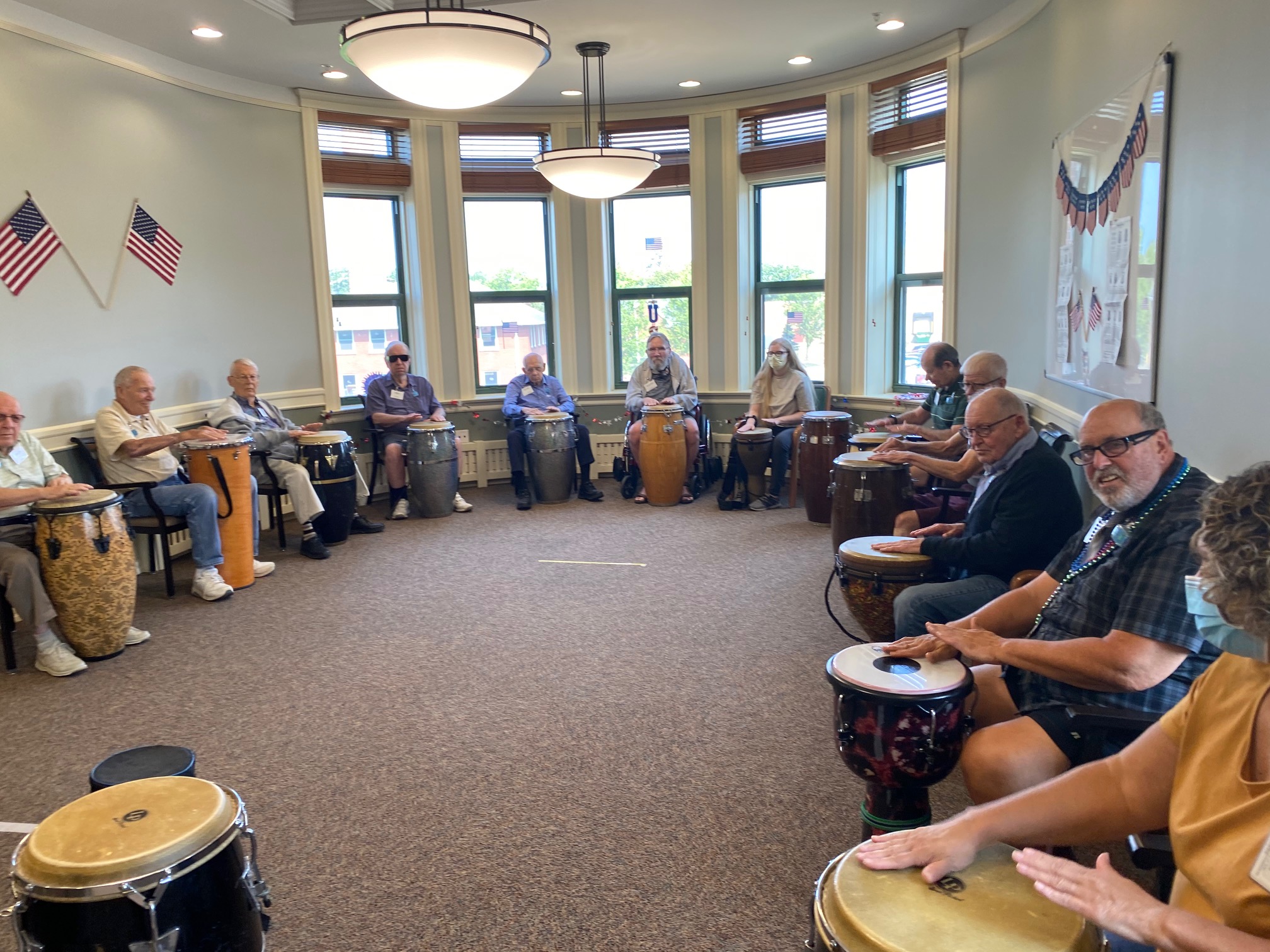 RTR Public Schools-Tyler, MN April 2022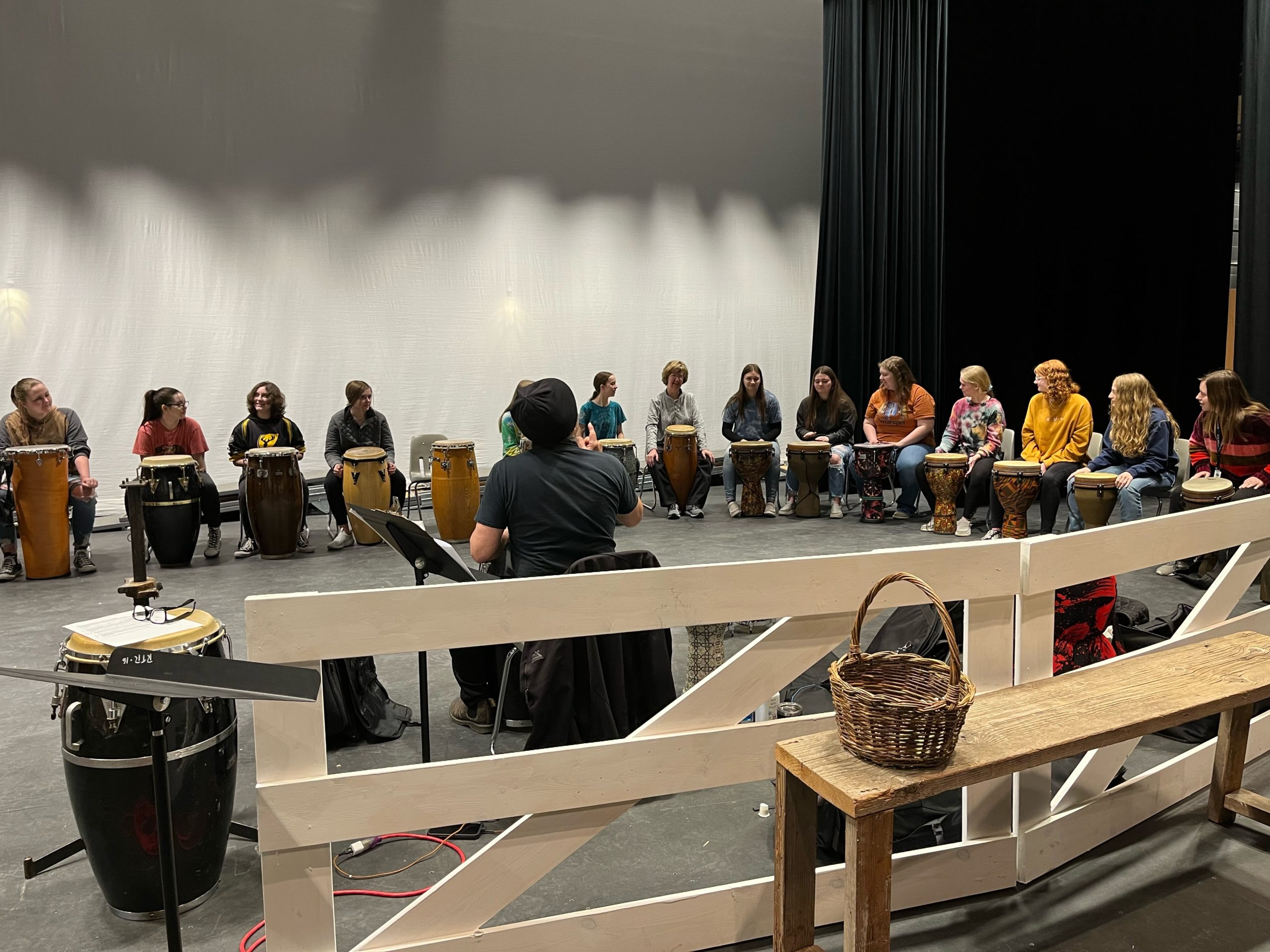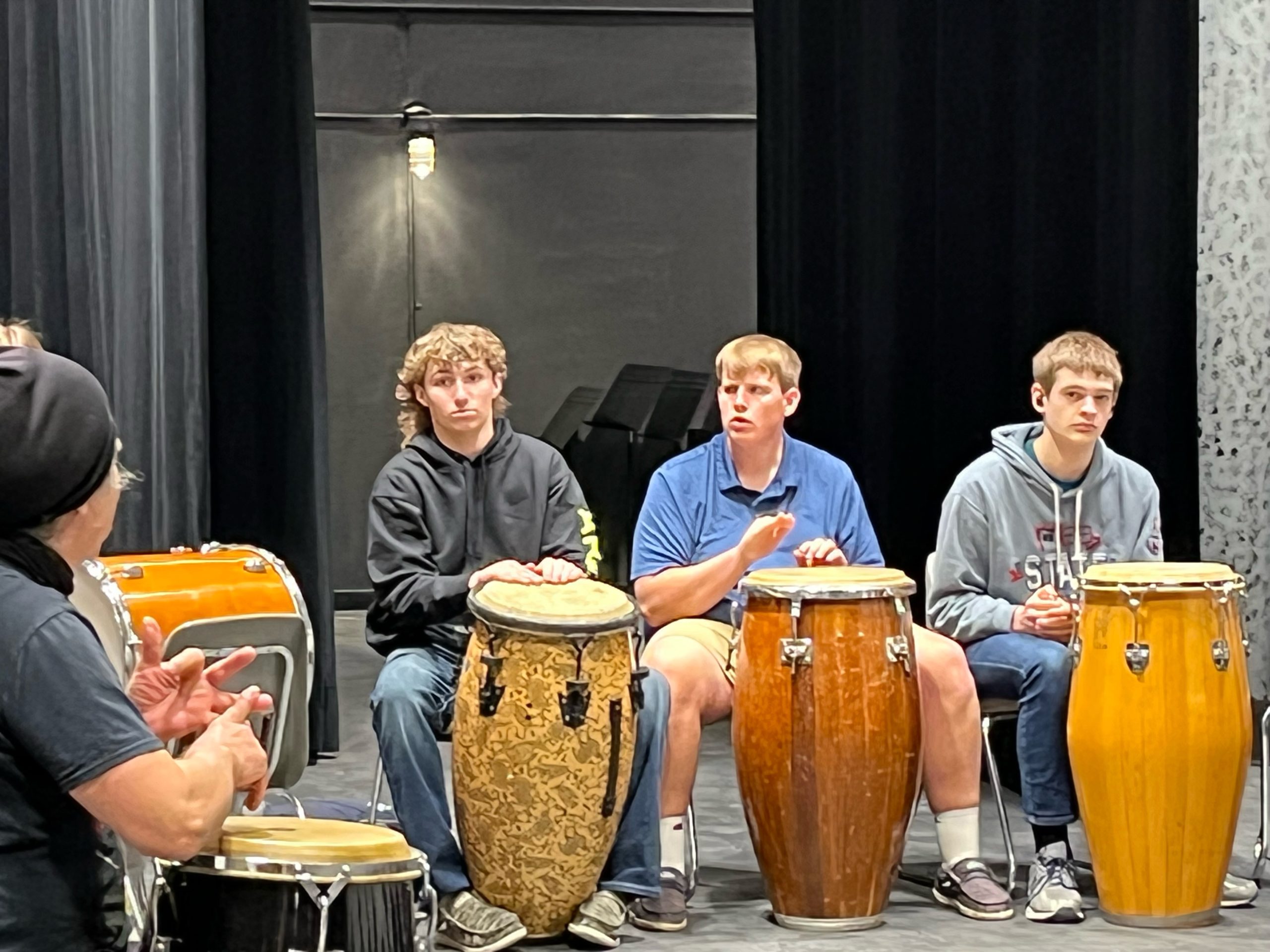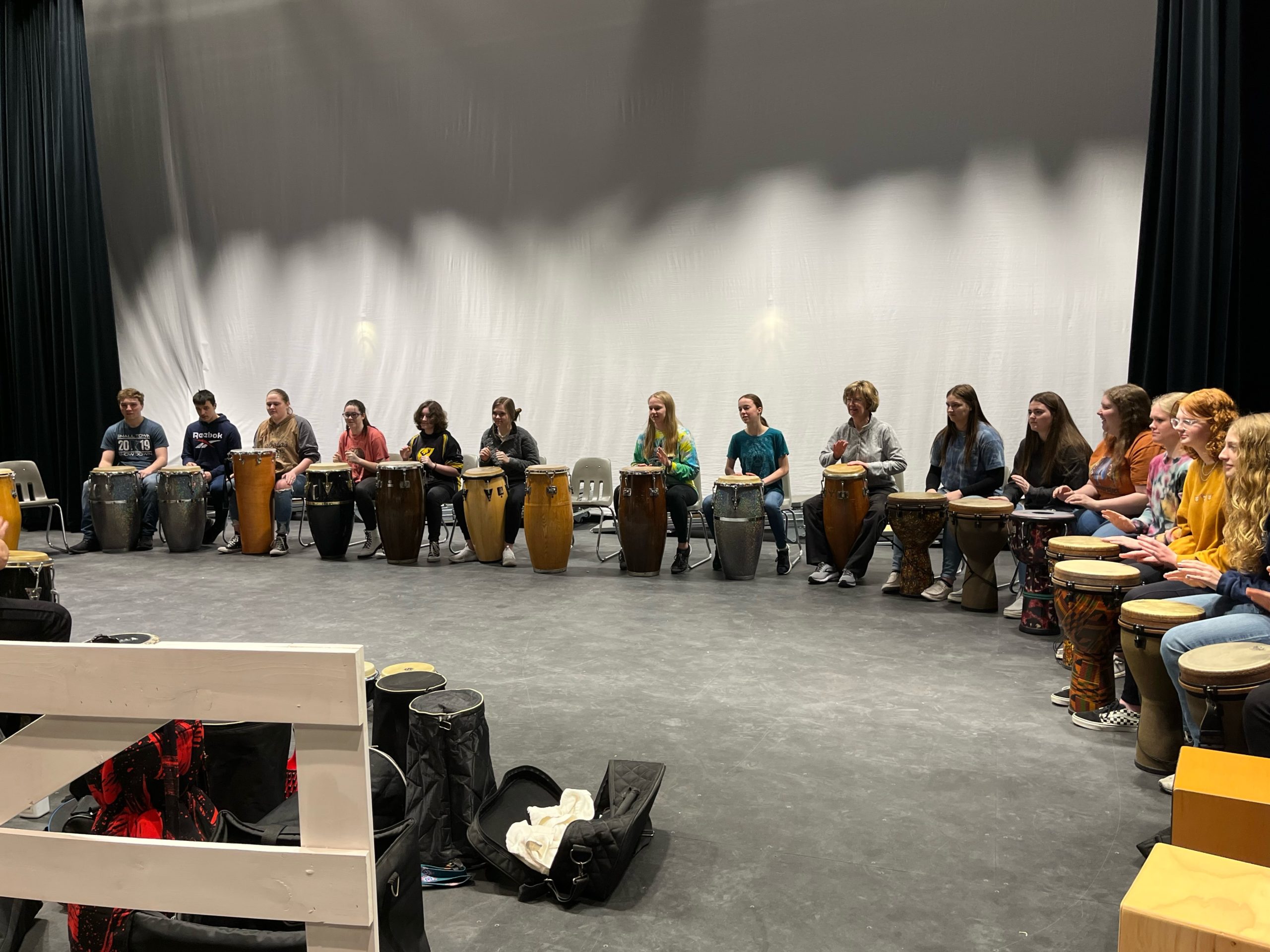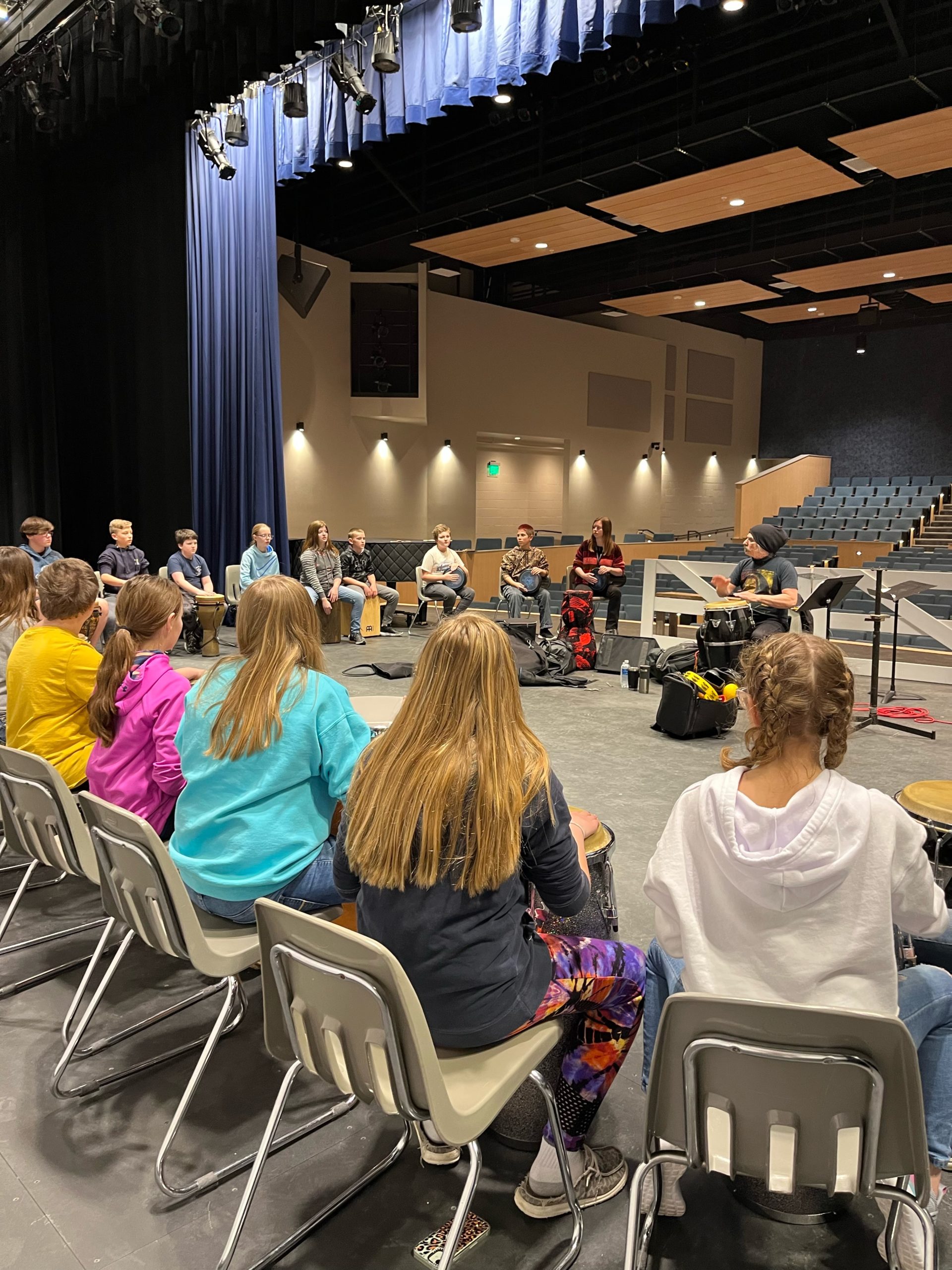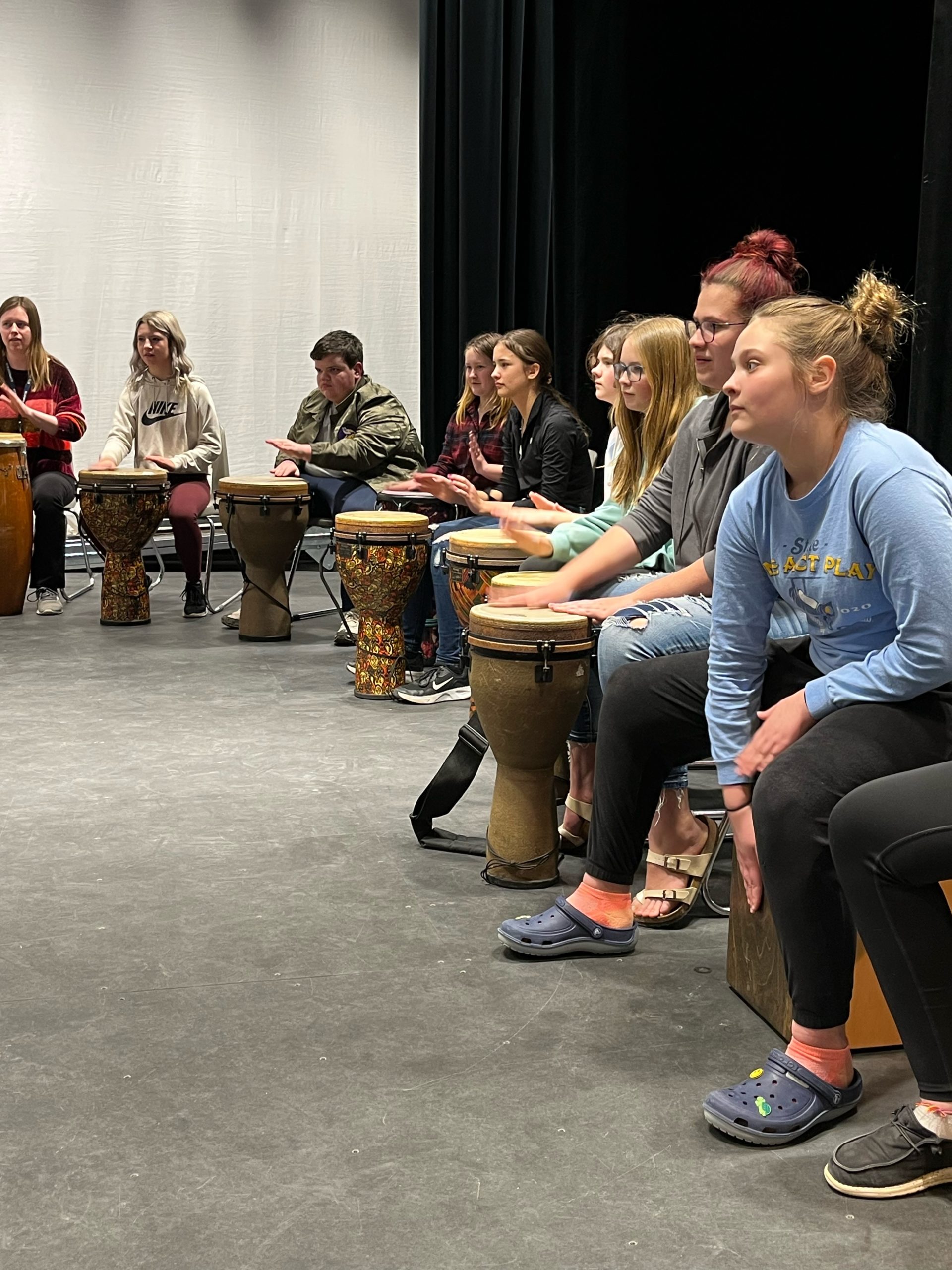 Walker Methodist Health Center-Minneapolis, MN July/August 2022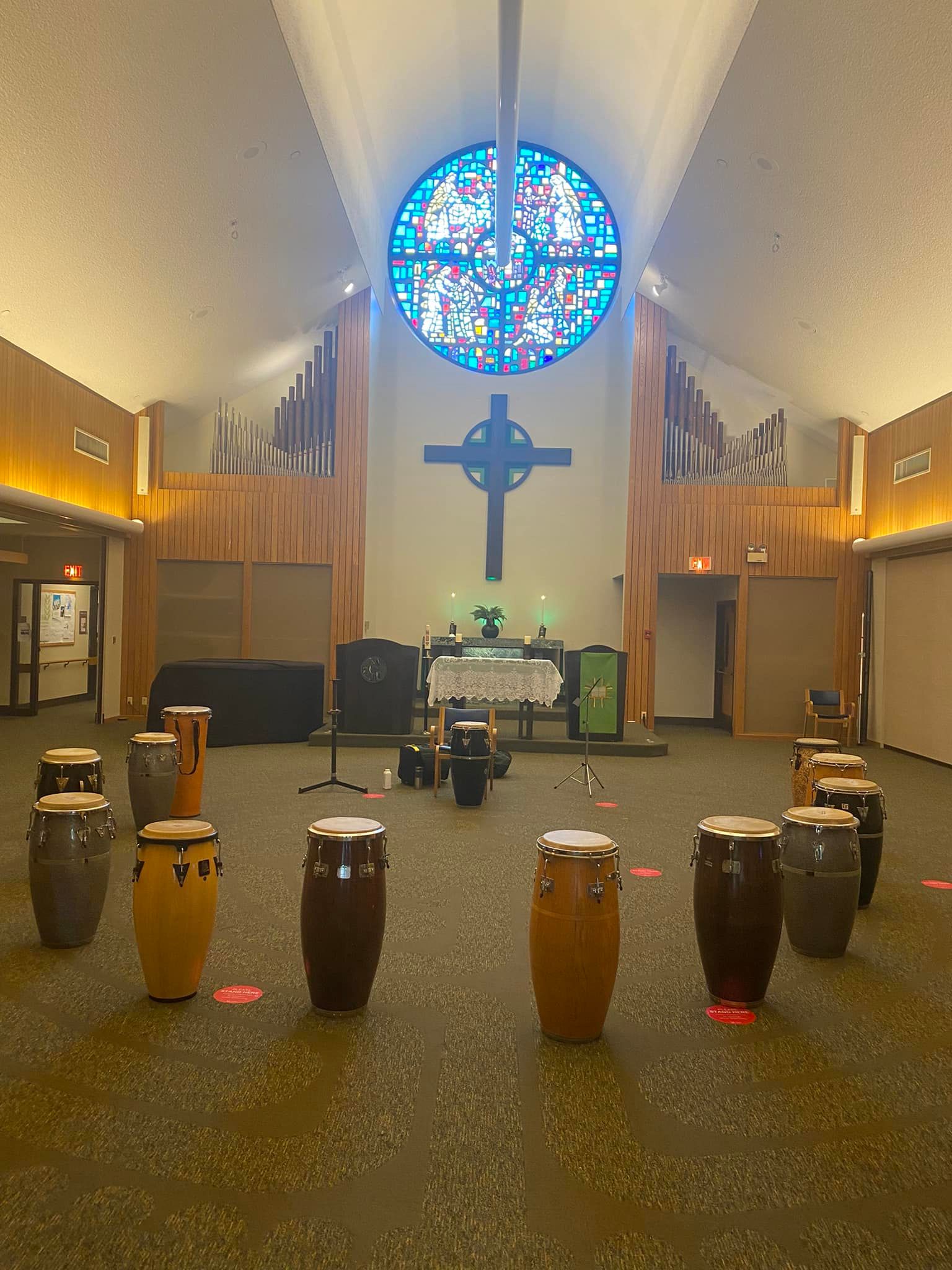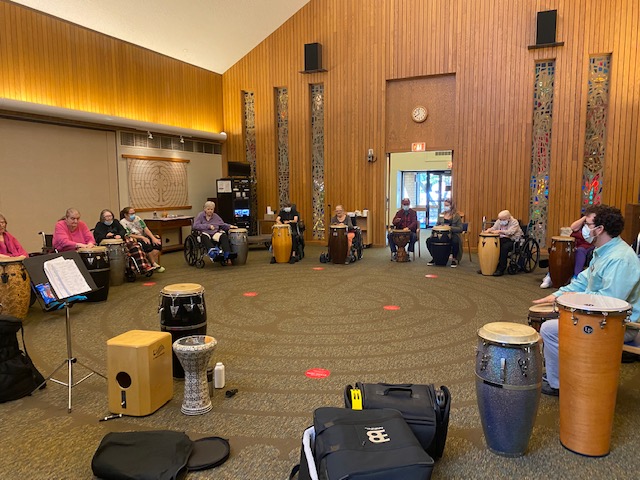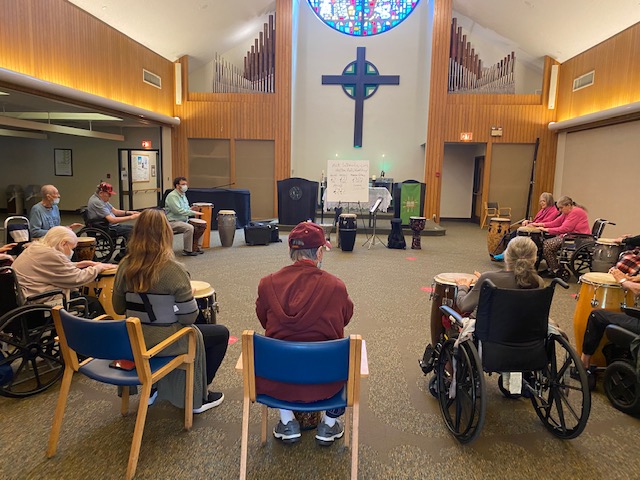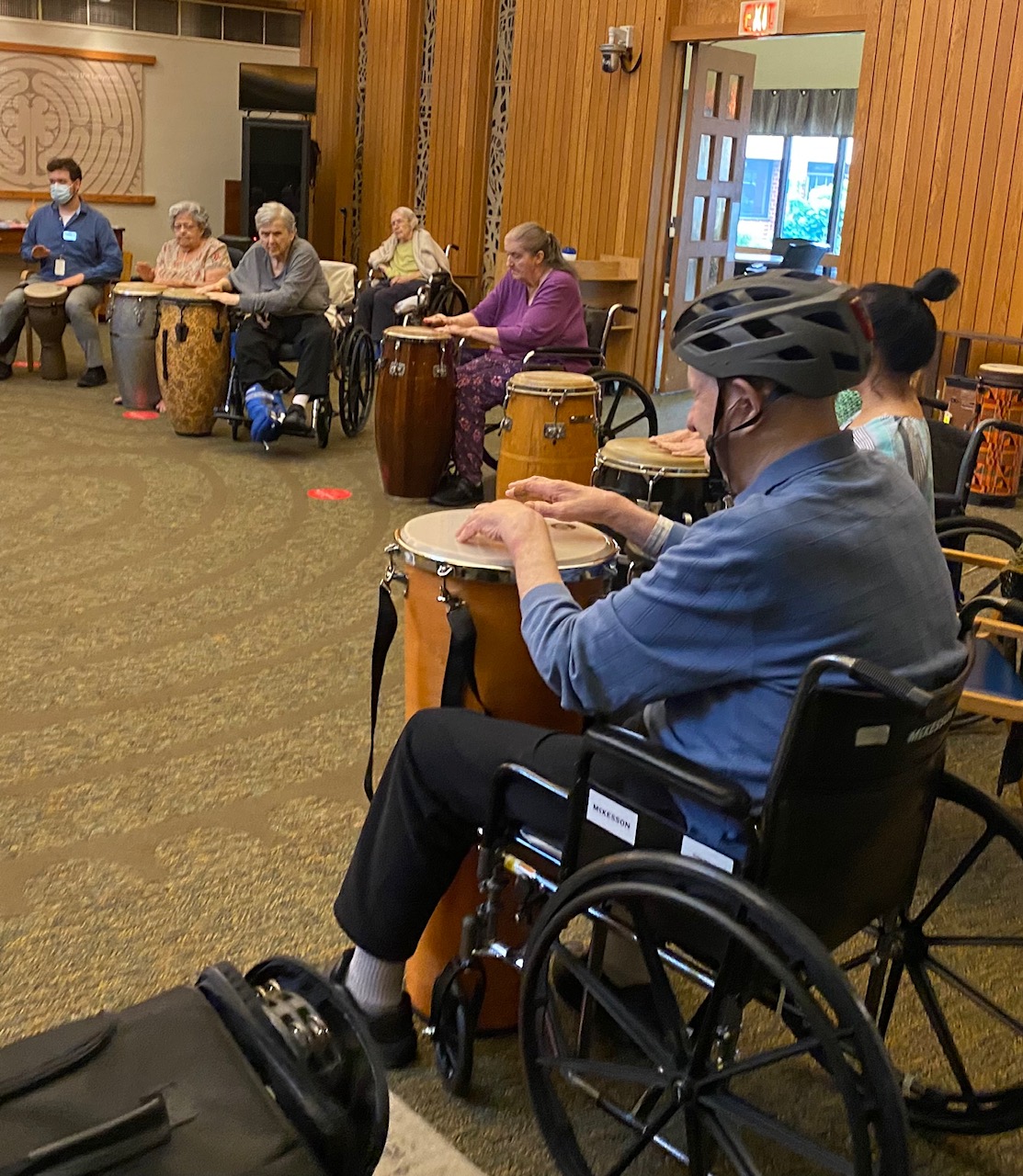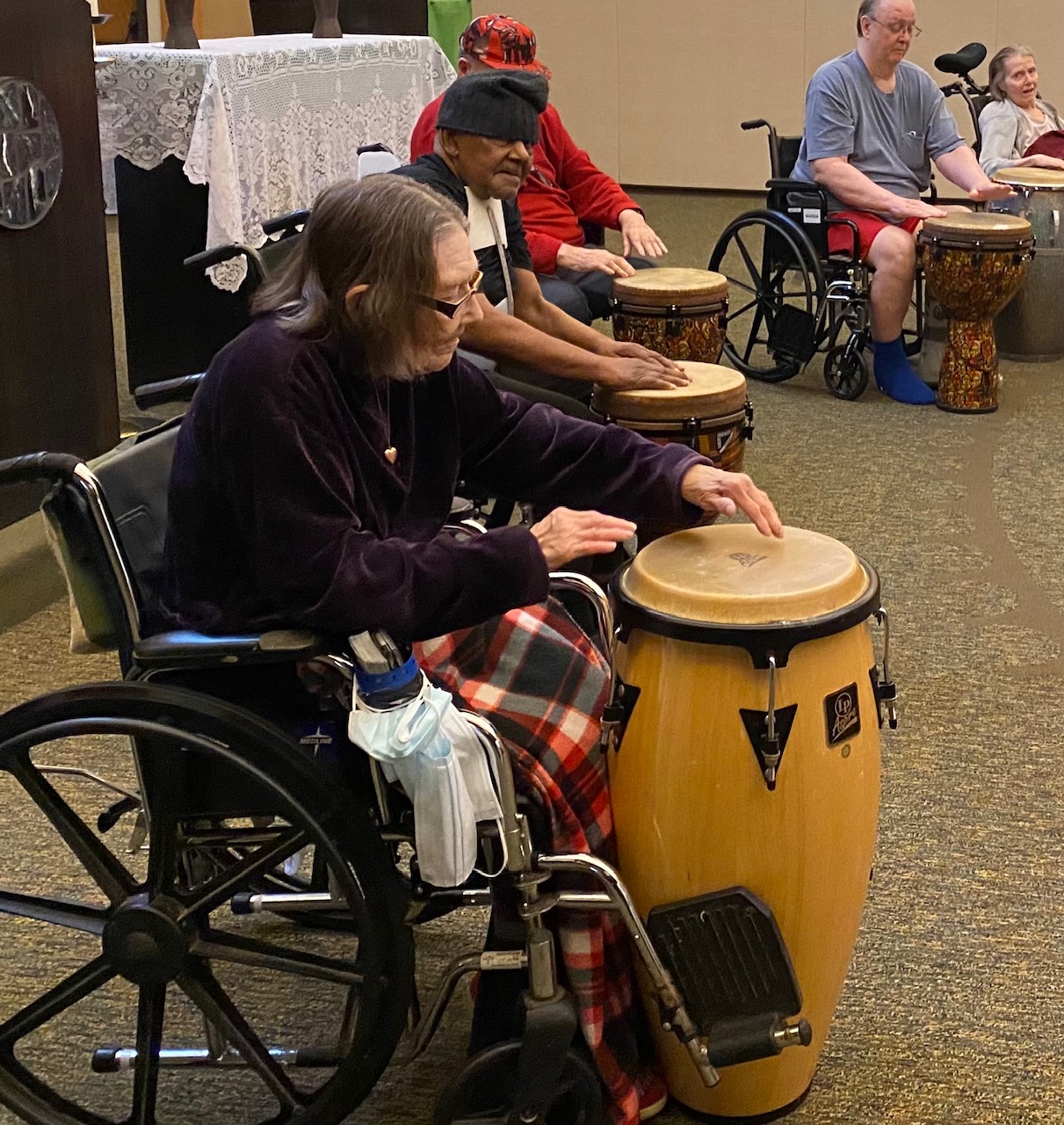 Tasks Unlimited Training Center-St Louis Park, MN September 2022