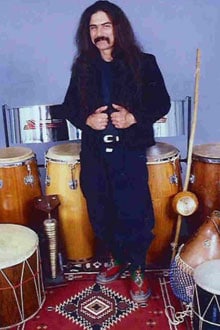 mick laBriola is a free lance Percussionist, Performer & Music Educator.
As a former Equity Actor and Stained Glass Artist (example on Contact page) mick eventually launched his career into the music field. Since then he has worked as a Music Specialist, Music Director, Cue Director, Producer, Educator, Dance-Theater accompanist, Music Collaborator, Technical Adviser, Logistics Coordinator Stage Manager and Singer/Songwriter ; an all around Renaissance Man in his field. As a Percussionist, mick laBriola has dedicated his life work to Cultural Music that has encompassed Dance, Theater, Ensembles, Workshops and Residencies.
mick had self-financed travel-study excursions to Jamaica, Trinidad, Morocco, Spain, and India; as well as touring-performing in Jordan, Palestine, Sweden, Denmark, Spain, Poland, Puerto Rico and China.
His formal musical studies began at the American Conservatory of Music in Chicago with James Dutton, Richie "Gajate" Garcia and Frank Dawson. Additional guitar studies included the Old Town School of Folk Music in Chicago. Global Studies include Arabic Music @ the National Conservatory of Music in Amman, Jordan (1994); Tabla @ The Rhythm Riders Institute in Ahmedabad, Gujarat-India (2007), and Flamenco Guitar with Jose Cortez Pansequito in Puerto Santa Maria, Andalucia Spain (2008).  Prior to music mick entered college as a Semantics Major at Olive-Harvey Junior College-Chicago and Metro State University-Denver. Further music studies included The University of Colorado-Boulder, the Denver Folklore Center, Bata Rhumba Studio-Chicago with Carlos Eguis-Augilla, and The West Bank School of Music-Minneapolis. As well as  private lessons with Haba Boula-Uzbeckistan, Alexander Gregorov-Bulgaria, Shashmaqam-Bukhara, Gopal Mishra & Pandit Vijai Shankar-India.
mick's last excursion was to Port of Spain, Trinidad during Panorama, a Steel Drum competition in 2010.
mick is a Roster Artist with the Minnesota State Arts Board, WAITS, Compas, Young Audiences of Minnesota, and The Nevada Arts Council
RESUME
Macalester College 1988 with Crossing Boarders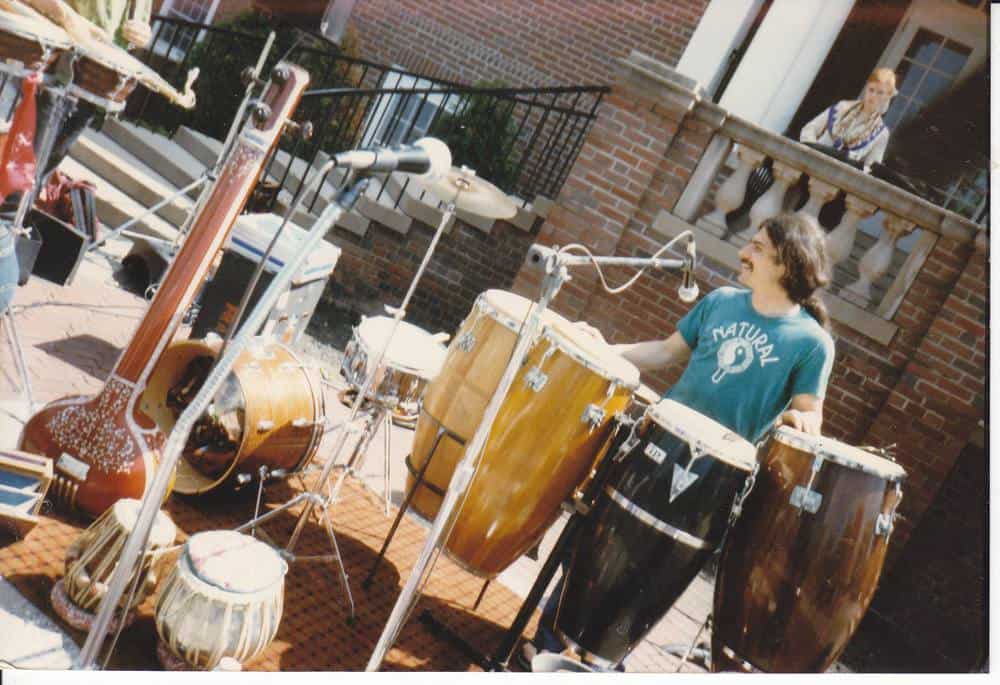 Jamaican Dance Company Ordway Theater 1988 with Mario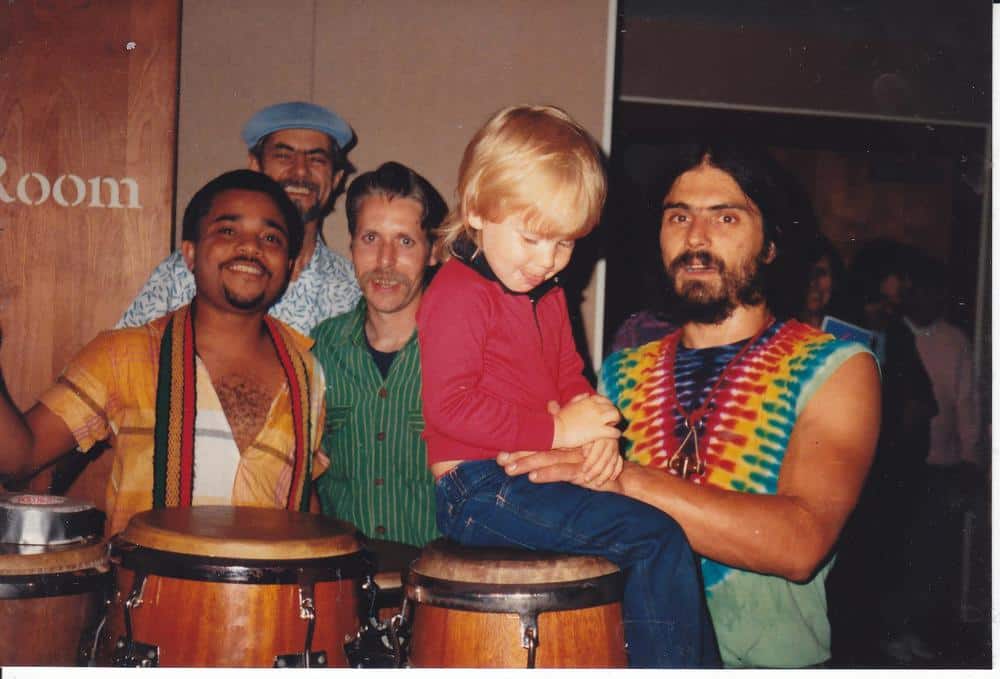 Son Mario MN Renaissance Festival 1989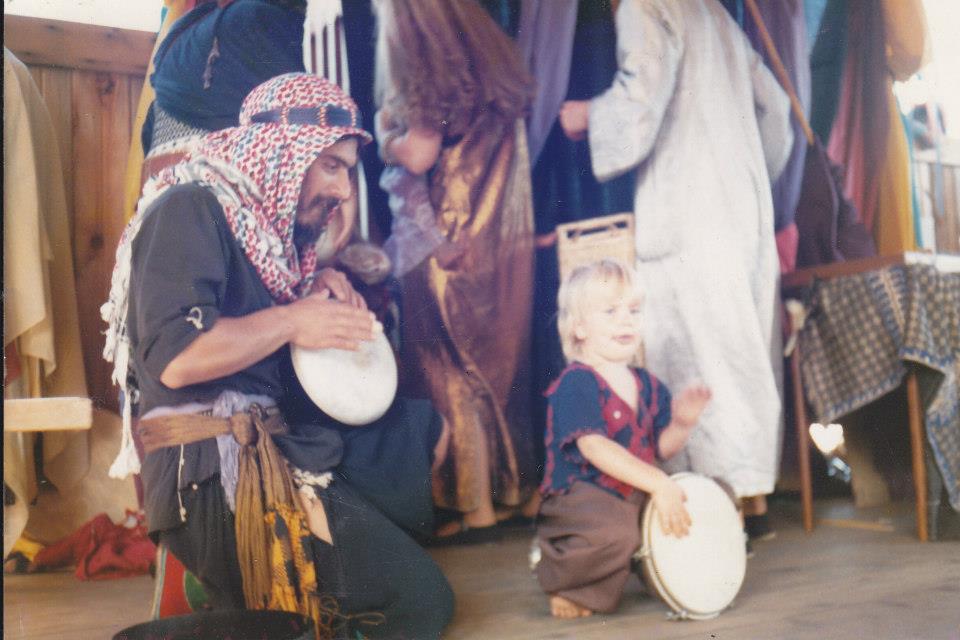 Percussion Arsenal 1990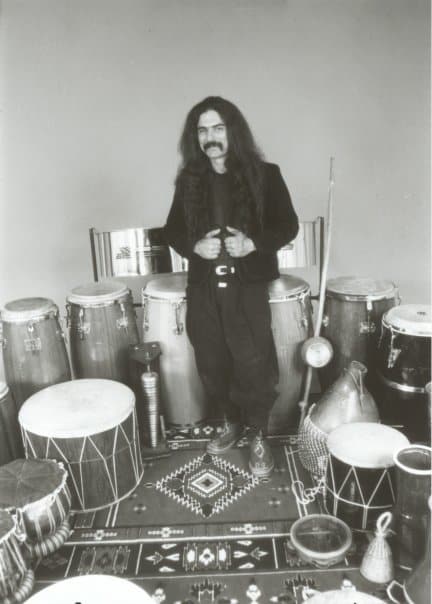 Mojo Roots mick & Art recording session 2004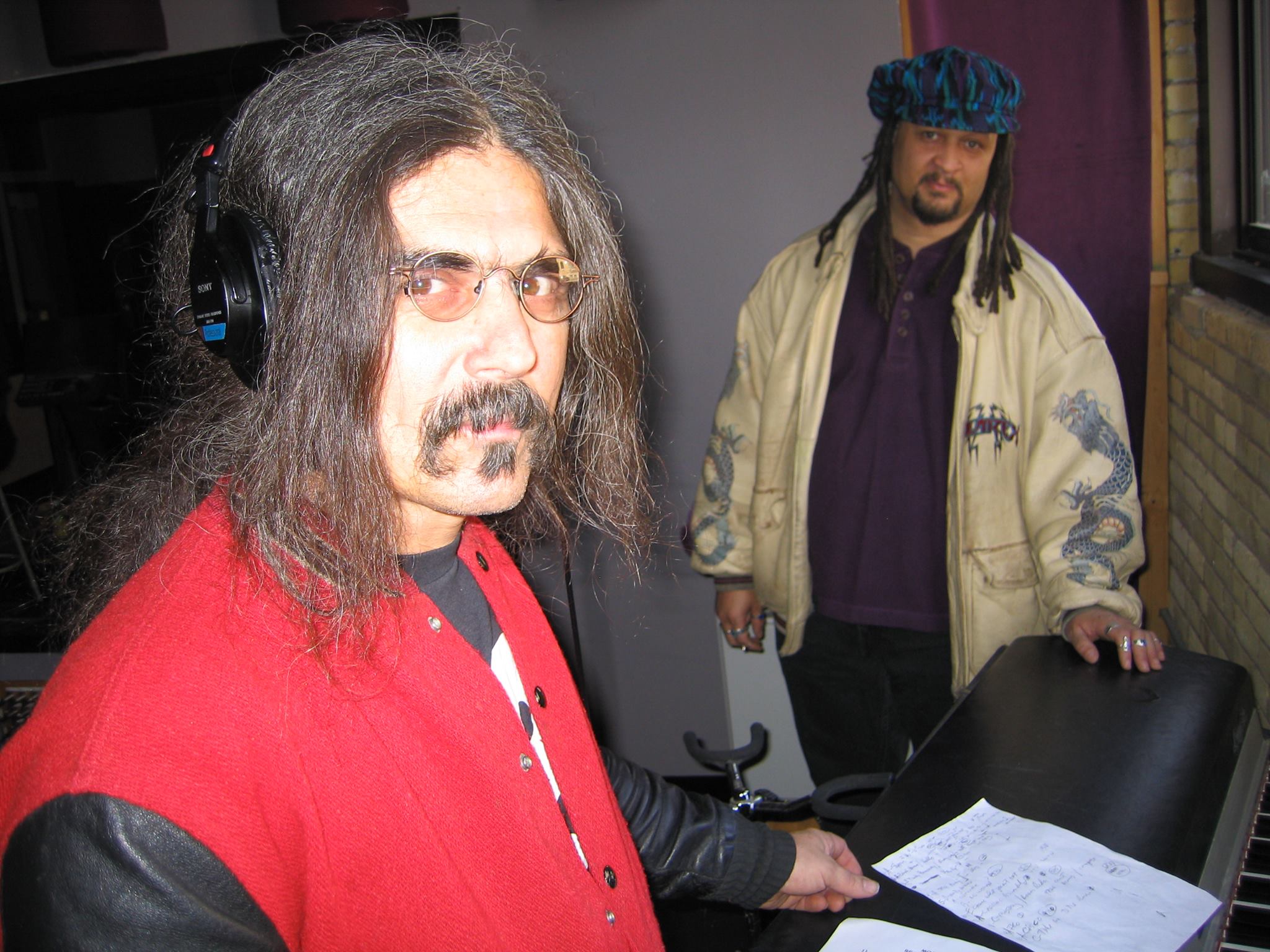 Songs for Diego 2006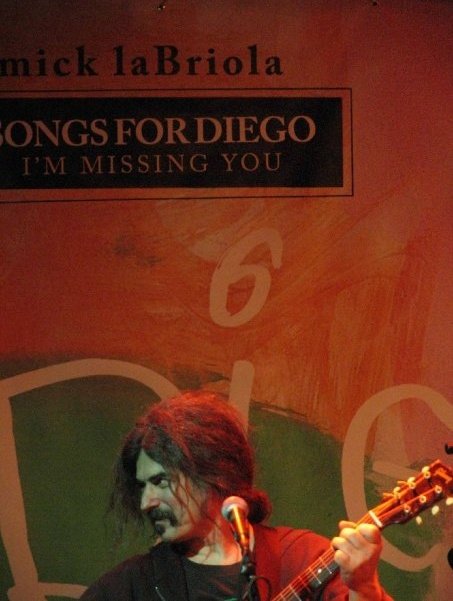 Mayday Festival 2010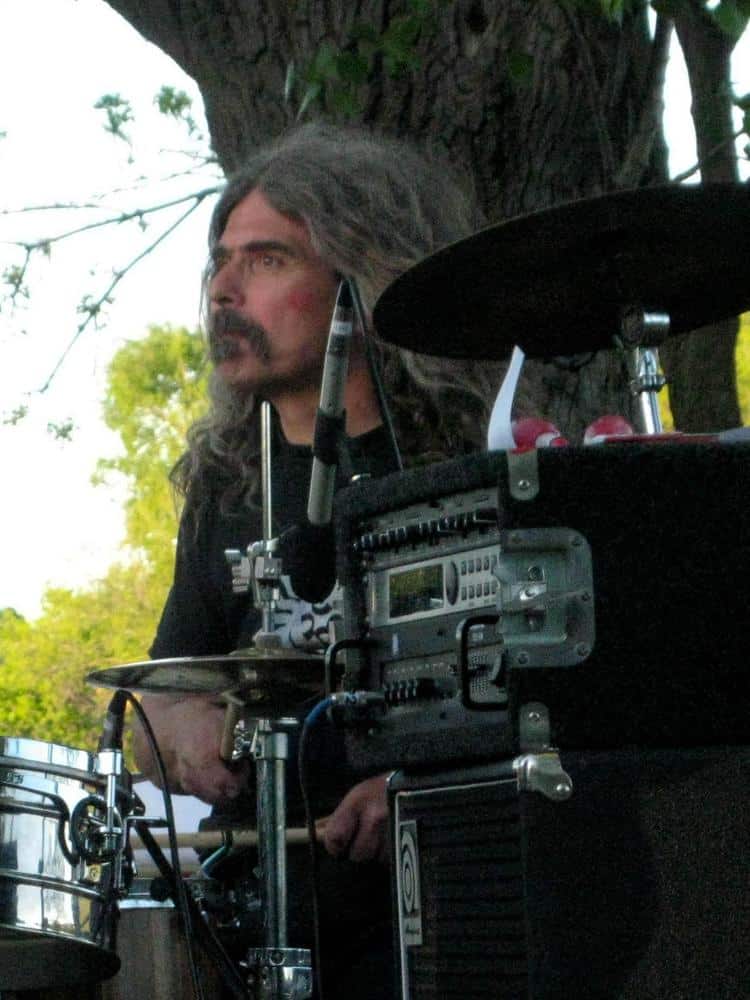 Mojo Roots MN State Fair 2010

Son Mario Chippewa Valley Renaissance Festival 2011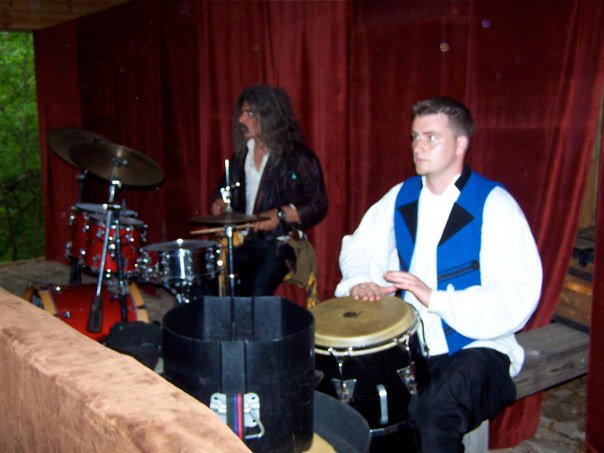 Mojo Roots 2011 Minnesota State Fair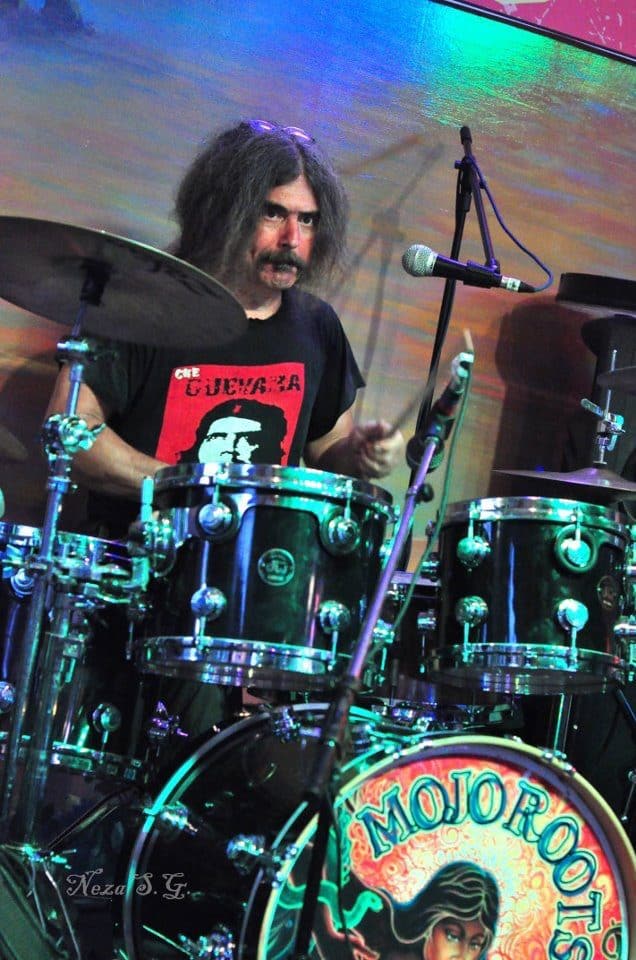 Village of Terror Chippewa Falls, Shotgun Wedding Band 2011 Curandero on drums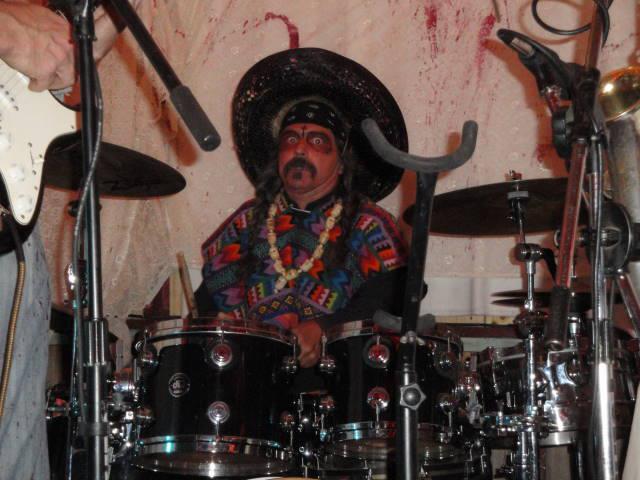 Majnoon with Maqam Ensemble 2012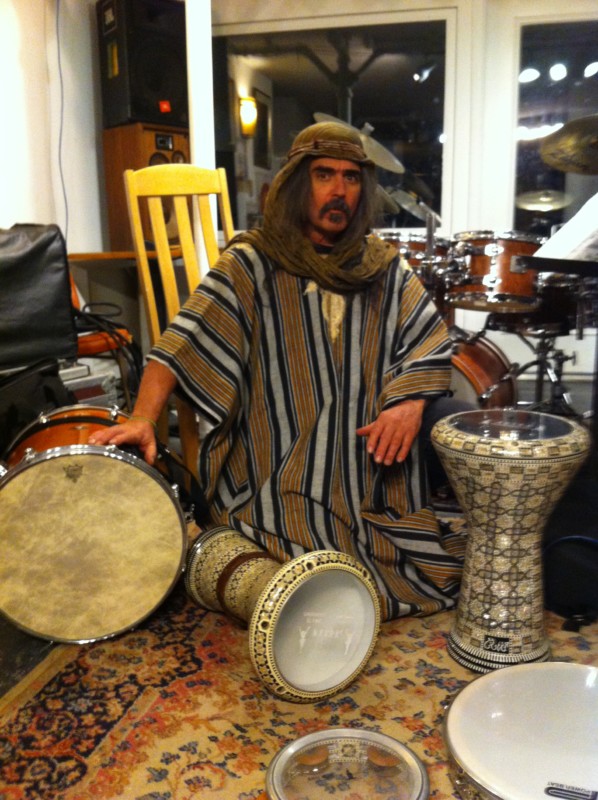 Music Director of Oregon Renaissance Festival 2014 with Joust Orchestra and Henna Dance Oriental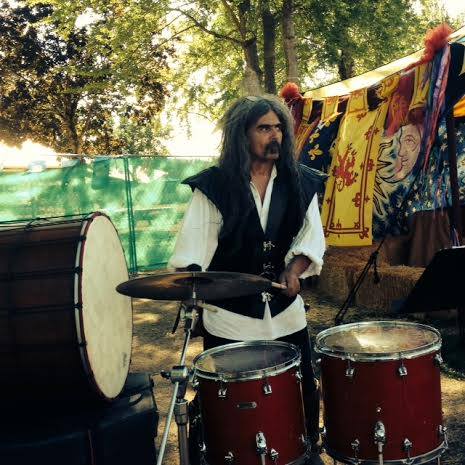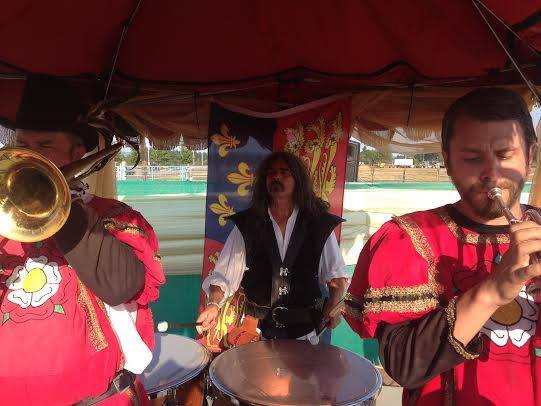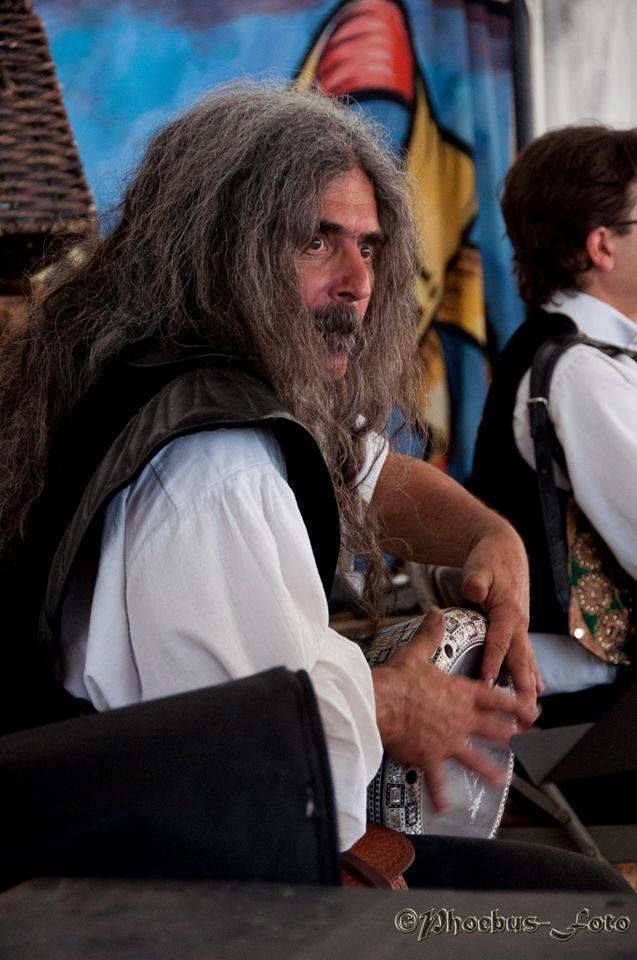 Minnesota Renaissance Festival Drum Jam Maestro 2017 and Black Isles Dance Oriental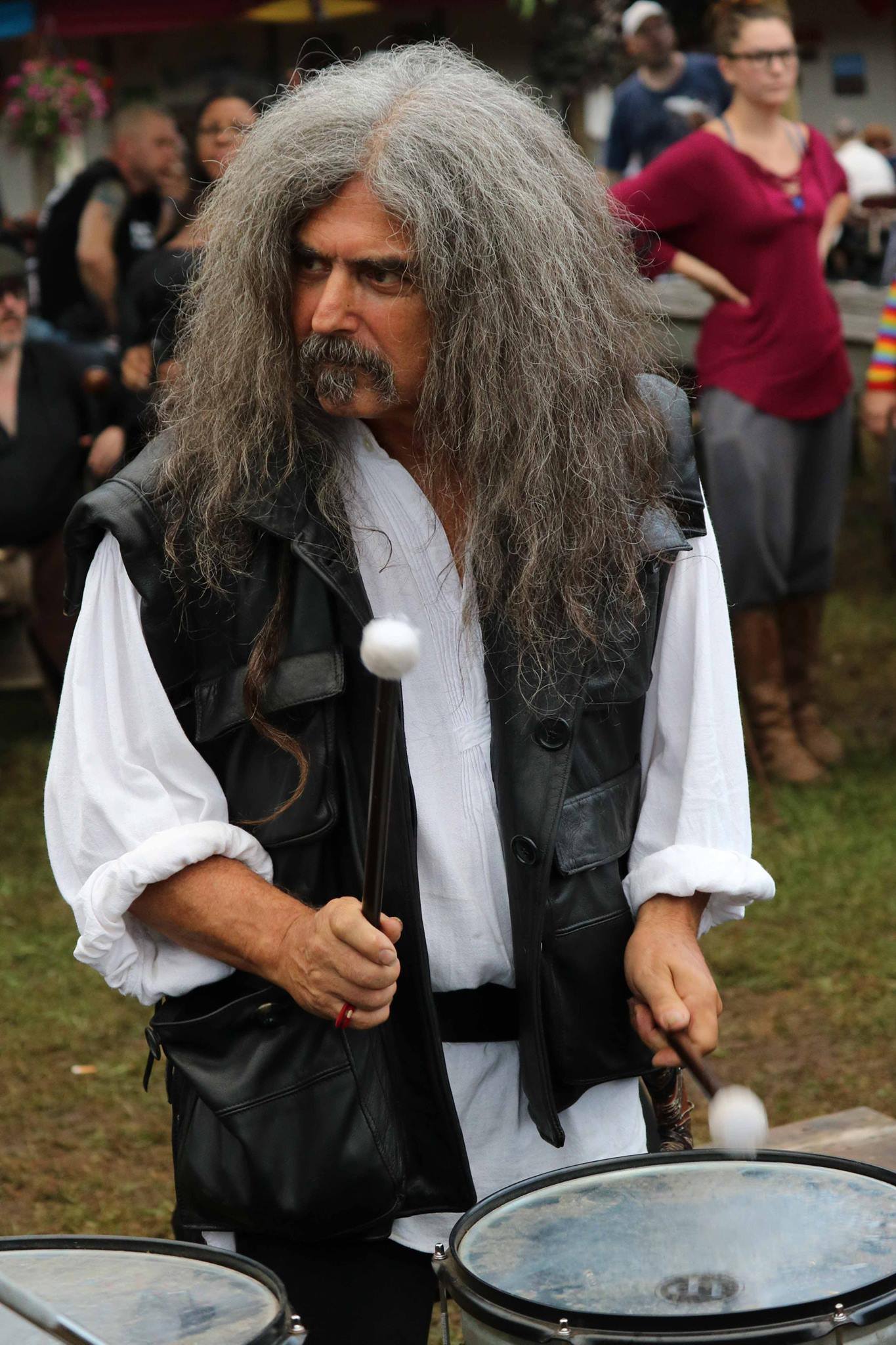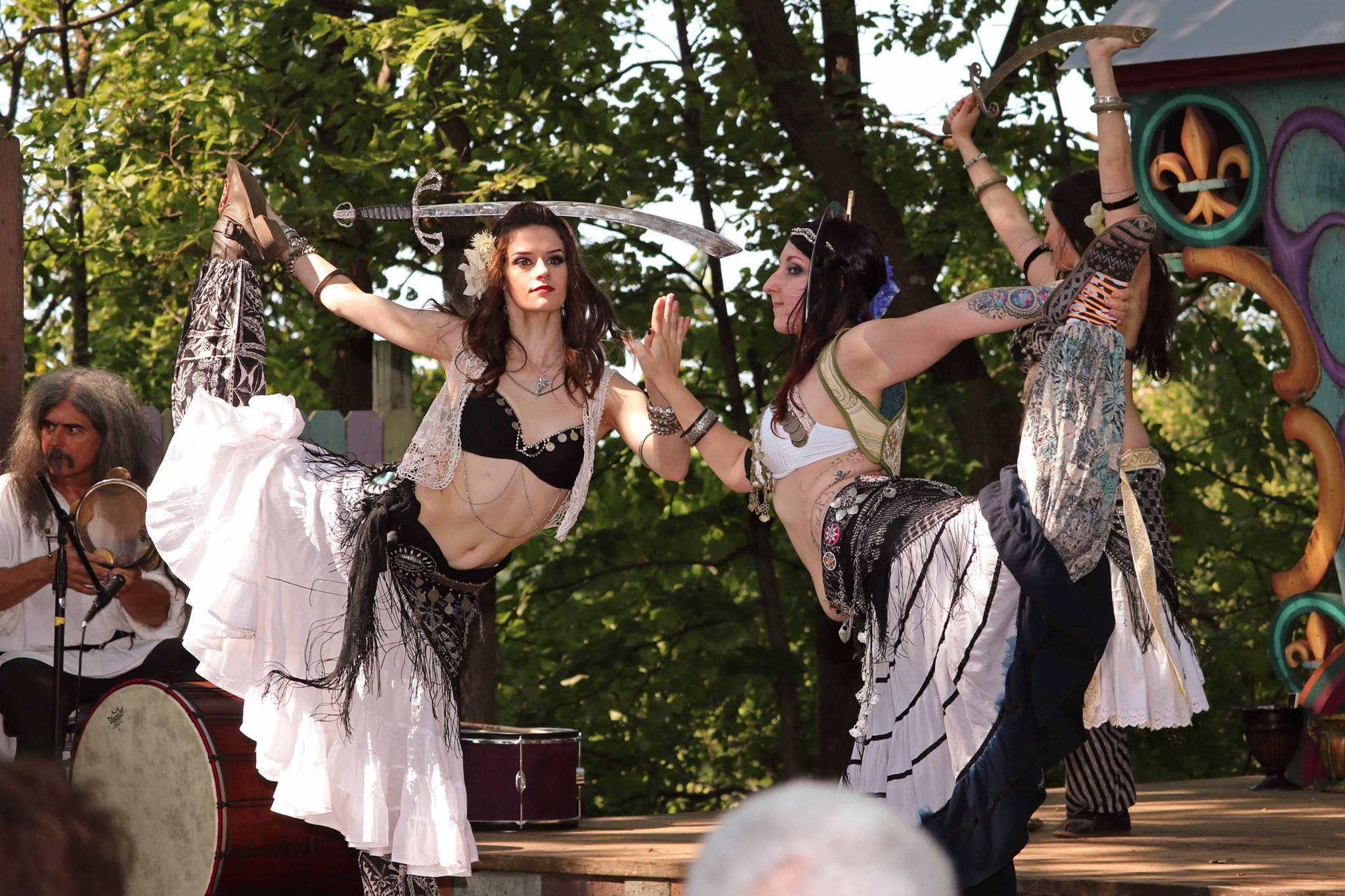 Flamenco Guitar for Sevillanas 2018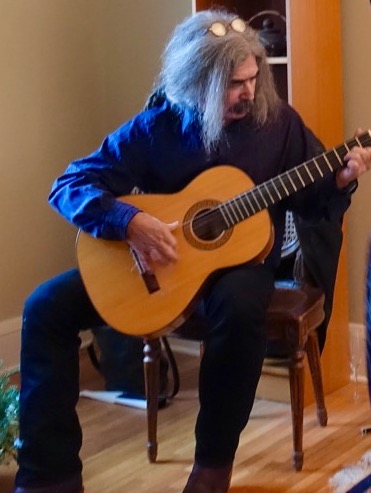 Theatre 55 Urinetown 2020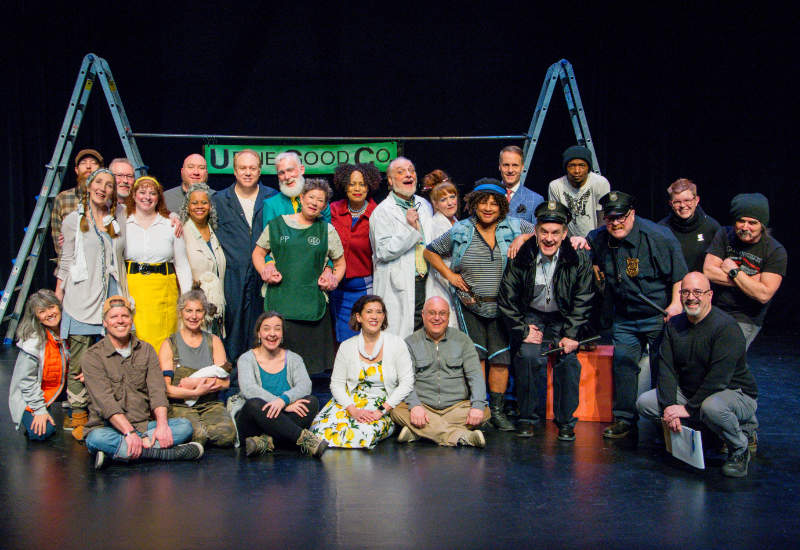 Club Calabash performance 2021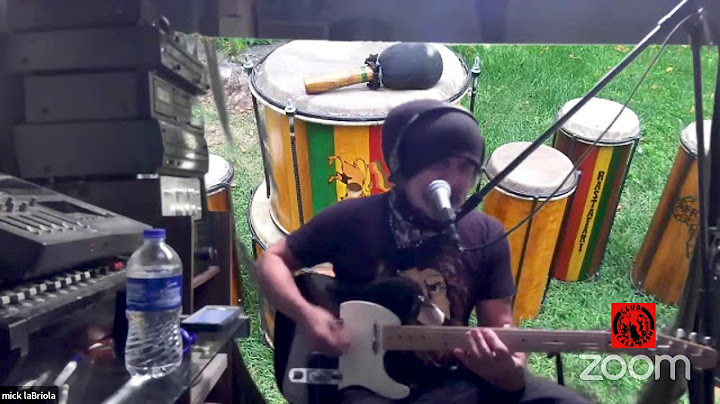 Jesus Christ Super Star by Theatre 55 @ Caponi Art Park-Eagan, MN 2022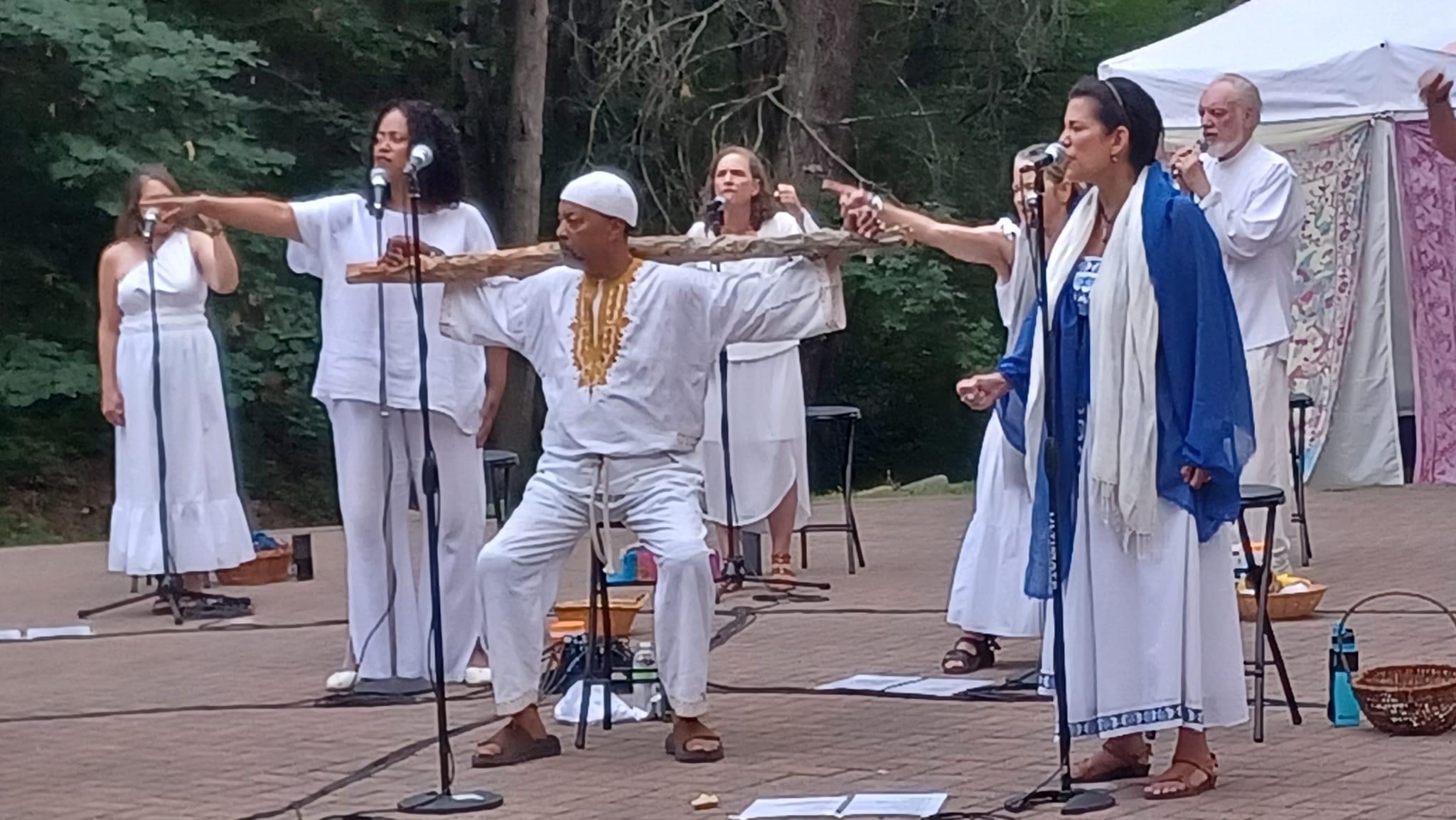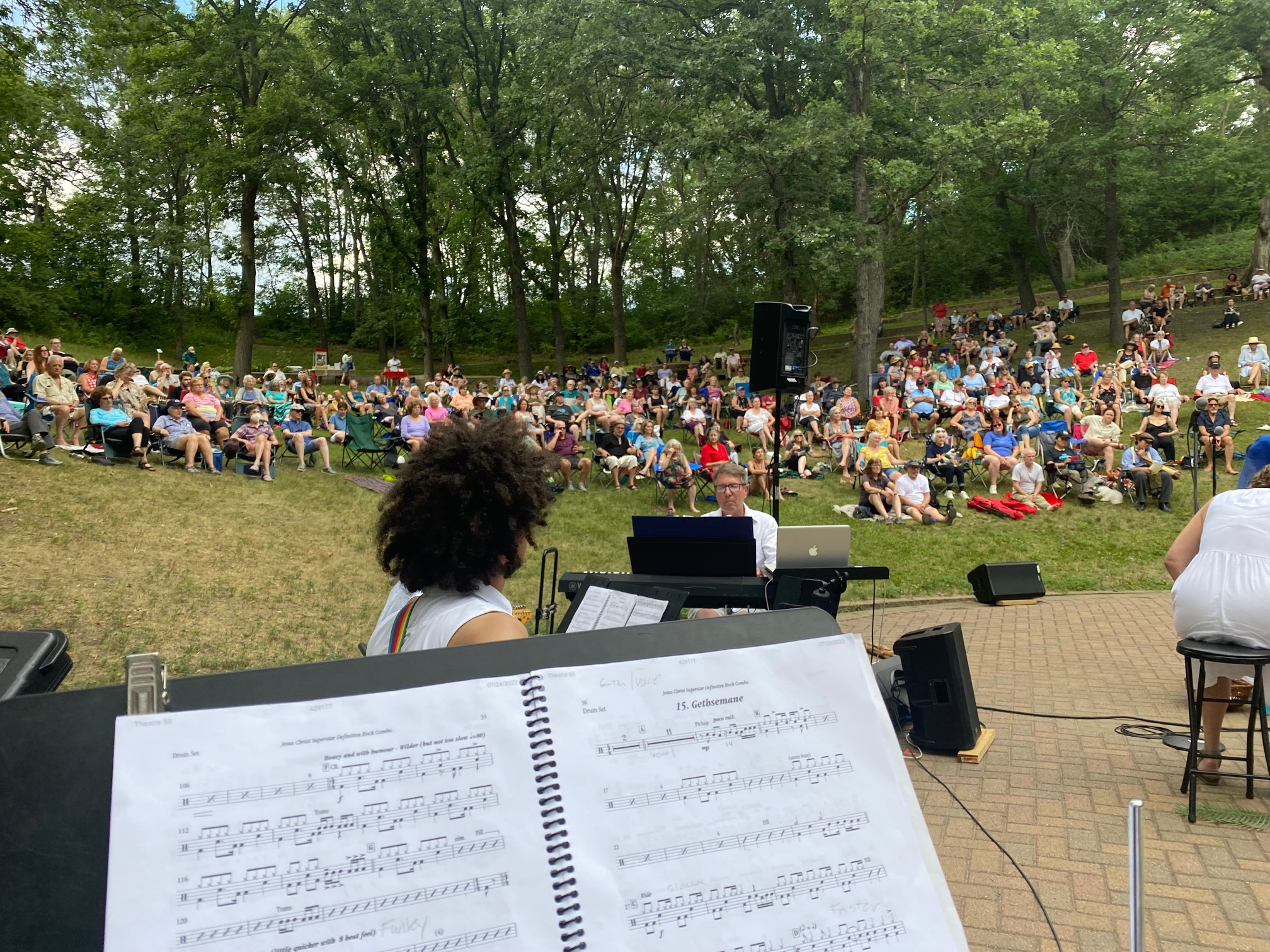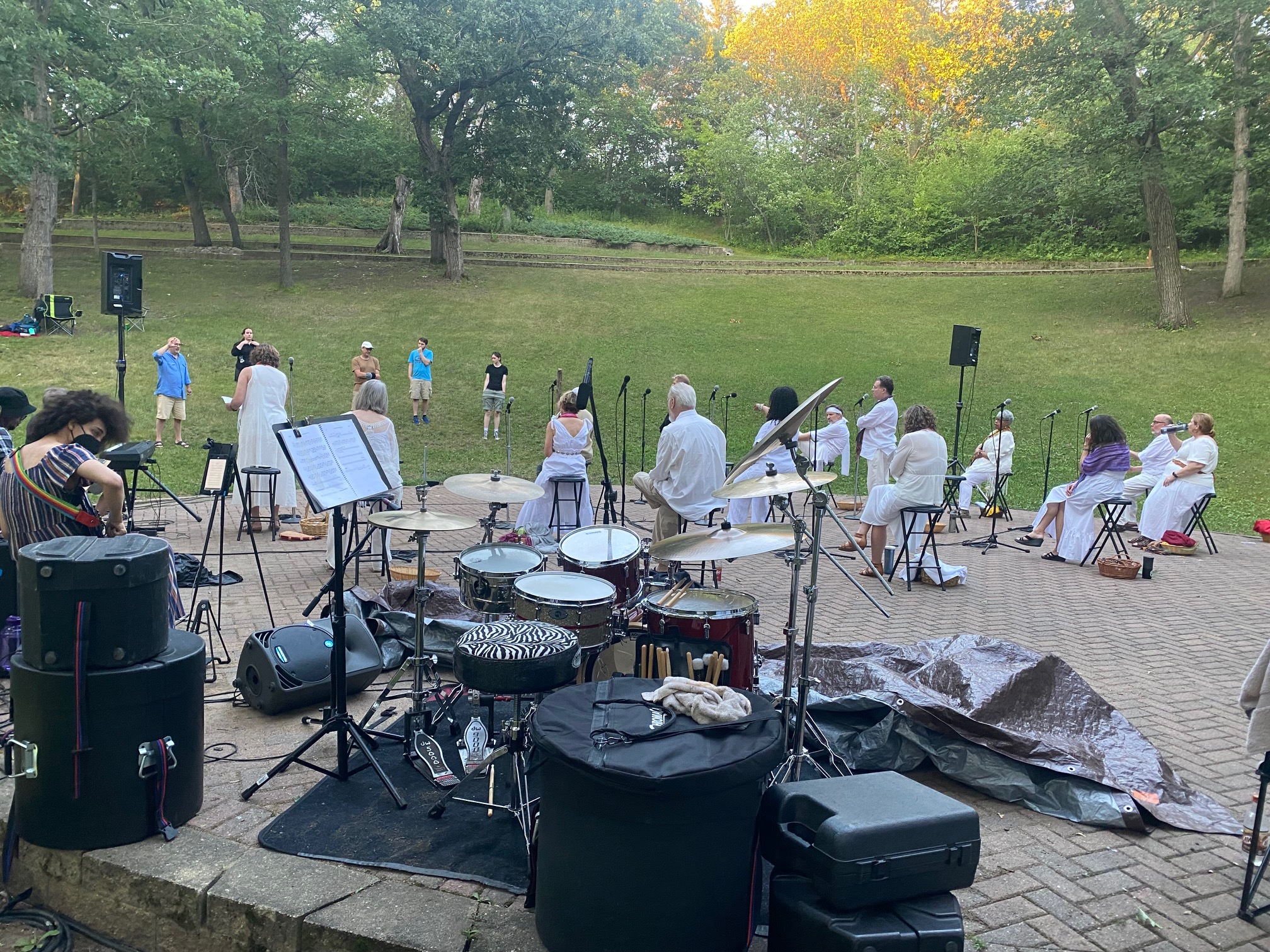 Zamya Theater-Second Chance & Challenge to Change 2022 Minneapolis, MN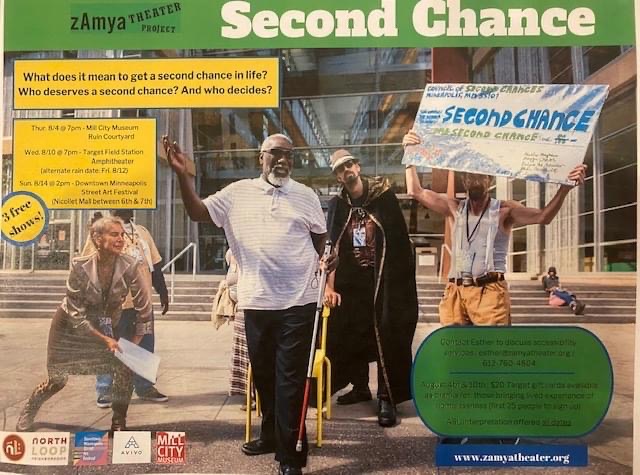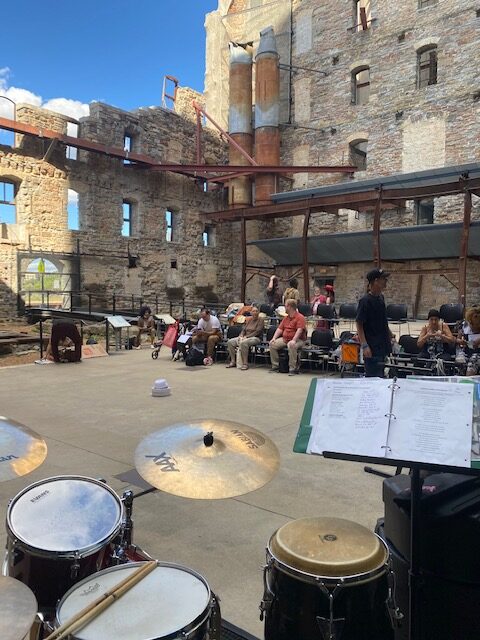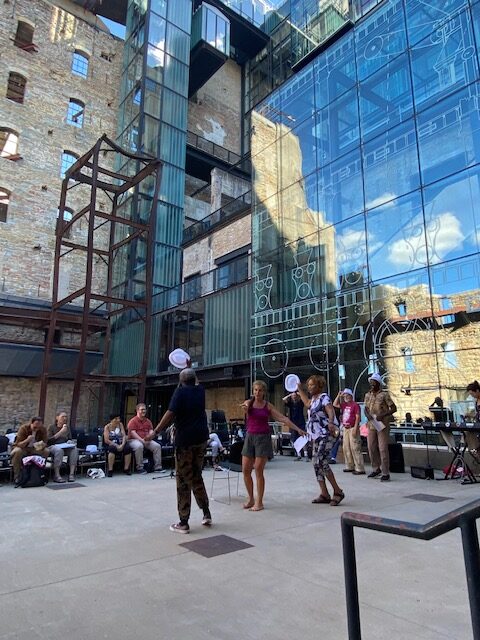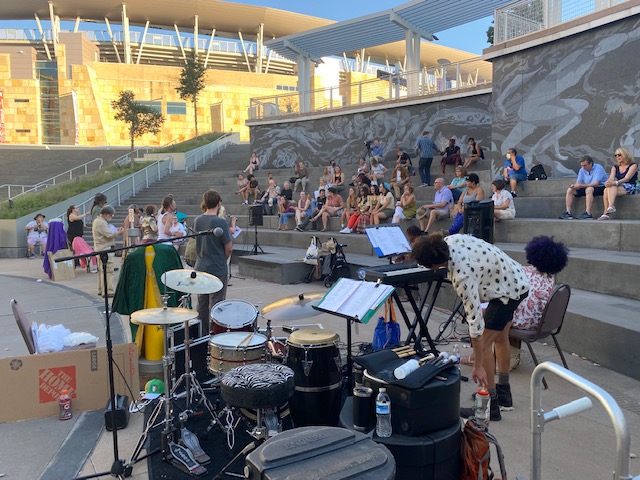 The Defeat of Jesse James musical April/May 2023 History Theatre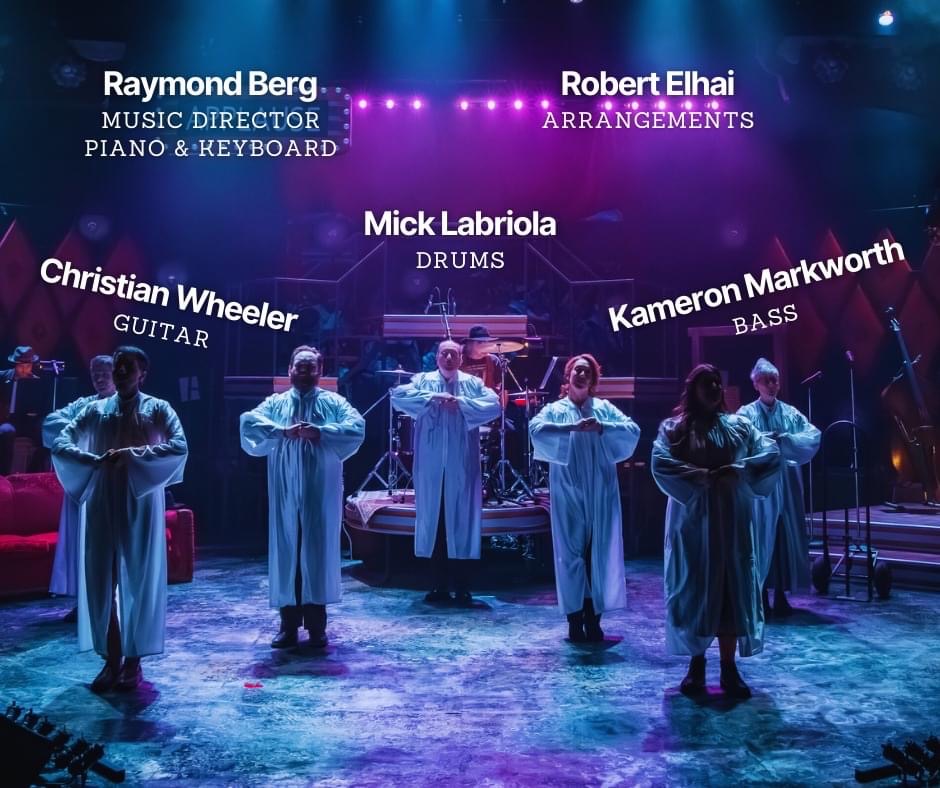 Challenge to Change by Zamya Theater music by Mick LaBriola 5-14-23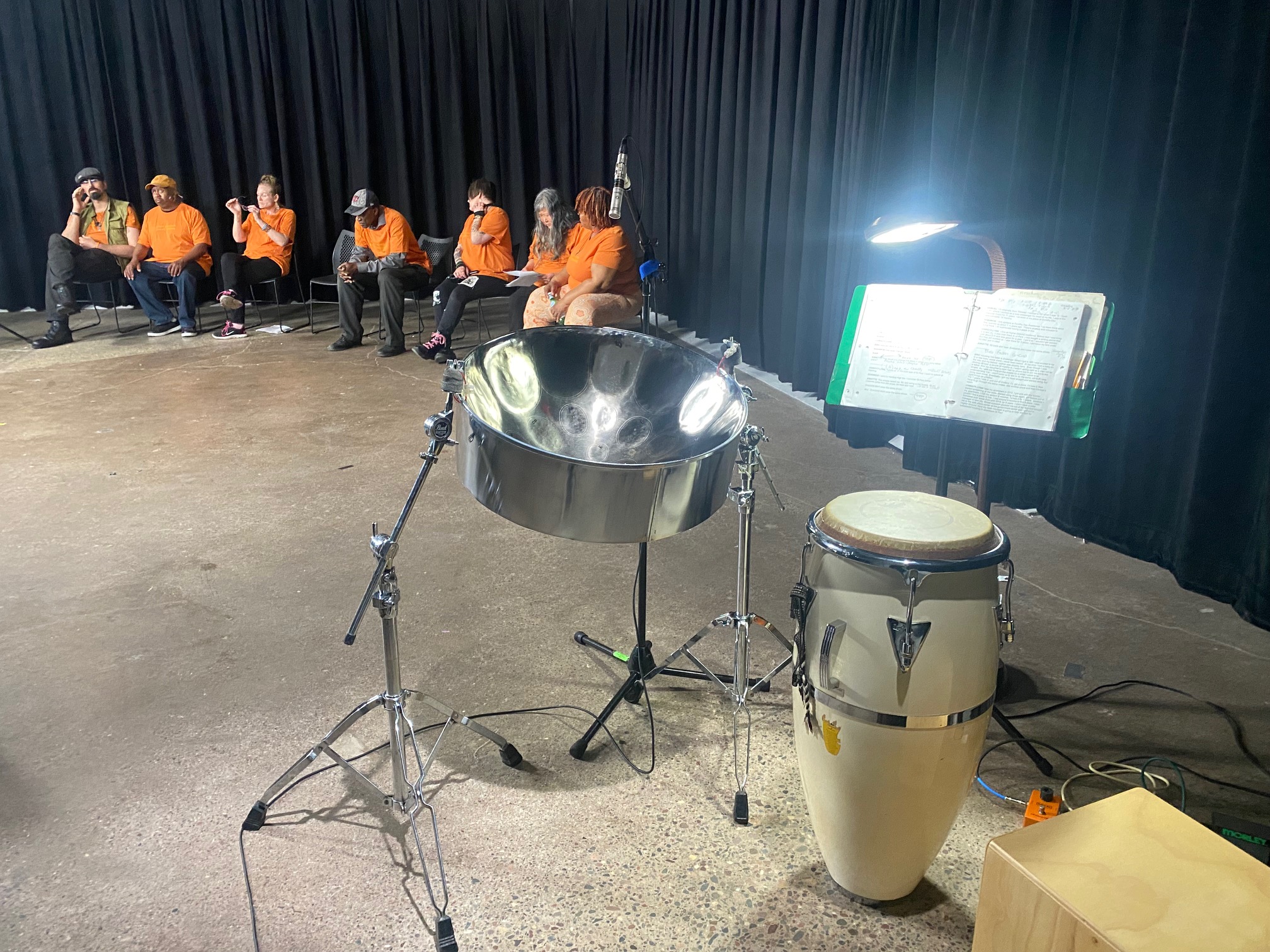 Mr. laBriola has created three assembly school programs which focus on music and education; these ensembles include:
The MAROONS - a Caribbean trio with music of Trinidad and Jamaica. Including Reggae, Calyspo, Soca, Mento, Rock-Steady and Ska.
KARIBUNI - African music quartet featuring musicians Siama Matuzungidi & Serge Akou from the Congo and the Ivory Coast.
MAQAM - Music of the Arabic World. Featuring Mohammed Lulu from Palistine.
Additional Ensembles include:
Ancestor Energy - Poetry and Jazz.
Mojo Roots - Blues, R&B and Reggae trio.
Beau Koo Jacks - New Orleans.
Positive Vibrations - Roots Reggae, Rock Steady, Ska, Nyabinghi
World Cafe International - Instrumental Trio. Arabic, Persian, Armenian, East/North European, North/South American, Central Africa.
Voices of Sepharad - Ladino/Spanish/Arabic/Hebrew music of the Jewish Diaspora originating in medieval Spain.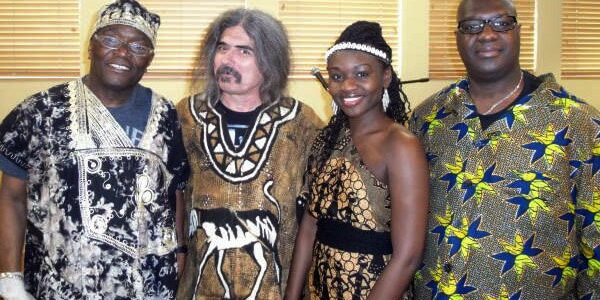 Past Projects/Highlights include:
Equity Actor performing at the Drury Lane Theater in Chicago during High School.
Stained Glass Artist 1980-88 2020/21
Cats Under the Stars Iron Rangers on the loose 1980-83
Macumba-reggae, calypso with Lloyd Cordner 1981-84
In the Heart of the Beast Puppet & Mask Theater "Circle of Water Circus" Sweden & Denmark tour performing at the Scensomar Theater Festival 1985. Cue Director for the annual Mayday Ceremony, Parade and Festival since 1990
CedarFest on the West Bank of Minneapolis (local Greenwich Village). International Stage-stage manager and West Bank School of Music-stage manager 1986-89.
Songs of Hope (Children's International Singing Program) co-music director 19 years circa 1990-2010.
Ensemble Espanol Spanish Dance Theater -dance Flamenco accompanist 15 years circa 1992-12 Including tours to China, Poland and Puerto Rico featuring Paco Fonta & Pansequito
Cassandra & Jawaahir Dance Company -dance accompanist 10 years circa 1985-95
Jamaican Dance Company with Paulette Cousins-music director 4 years circa 1985-89
Minnesota Dance Alliance -dance accompanist 7 years circa 1985-91
Ethnic Dance Theater -dance accompanist 7 years circa 1985-92.
ANCESTOR ENERGY-Percussionist Poetry/Jazz/World Music ensemble. Produced CD ALLWHERE  for AE in 2006. Member since 1986-present.
Minnesota Renaissance Festival-percussionist, co manager for Mid East Weekend & Gypsy Camp (2 yrs) 1982-95
Voices of Sepharad tour of Spain & Poland 1990. Founding member since 1986-present
Crossing Borders tour of Jordan 1993 & Palestine 1994. Founding member 1985-1994
The Mighty Ducks 2 movie-Steel Pan showcase with Norbert Augustine filmed at Parade Ice Arena in Minneapolis 1993
Minnesota State Fair-Mojo Roots 1996-2011 @ Cafe Caribe
Chippewa Valley Renaissance Festival & Village of Terror-house percussionist 2010/11
Oregon Renaissance Festival-music director 2013/14
zAmya Theater Homeless Community 2019
Theater 55 accompanist 2019-20