MOJO ROOTS now available for bookings in the Twin Cities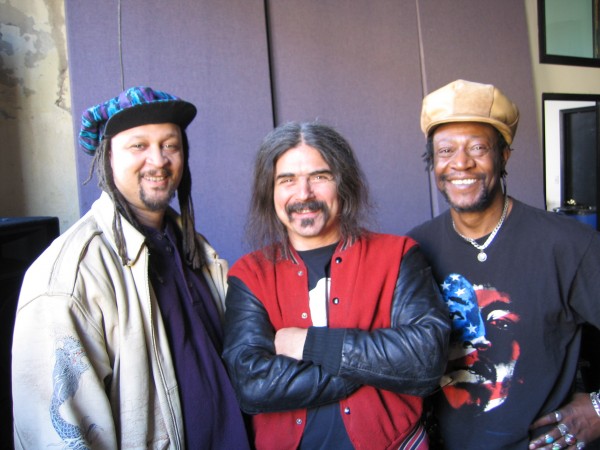 Performing every 2d and 4th Wednesday at the Whiskey Junction in Minneapolis
MOJO ROOTS have been performing  for the past 14 years; providing a musical alternative to the home grown, agriculturally provocative, party-down atmosphere of the Minnesota State Fair; performing nightly at Cafe Caribe. In fact the group was created by mick laBriola to exclusively work only at the State Fair with a few special-event exceptions. Recently Markiss, MOJO ROOTS guitarist and lead man, has moved back to the Twin Cities. As a result the trio is ready to get-down and shake up the local music scene, with an enticing aura of exuberance and boogie down jams coagulating Blues, R & B, Reggae, Ska, Second Line, Funk, Soul and International Rhythms. In addition MOJO ROOTS can, on demand, provide exclusive  genre performances accordingly. In other words we can perform an all Blues or Reggae set or sets for whatever occasion.
Starting in February 2012 we well perform every 2d and 4th  Wednesday at Whiskey Junction http://thewhiskeyjunction.com/  in the historic West Bank in south Minneapolis; alternating Wednesdays with the Lost Marbles.
Check us out and I'm sure you will dig our eclectic mix of old school jams.