Apply for a Grant to Bring mick laBriola to Your School
Currently there are Grants available to bring Artists into your school.
mick laBriola has been educating and entertaining children in schools, since the creation of his first Assembly Program called the Maroons (music of the English speaking Caribbean) back in 1986. Since then mick has created two additional Assembly Programs, Karibuni (music of the Congo) and Maqam (music of the middle east) to further educate audiences about Culture & Music.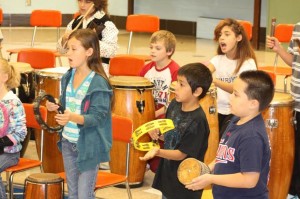 In 1994 mick joined the roster of Artists with the Minnesota State Arts Board, and created a Residency-Workshop program called a Rhythm Roots Workshop working in dozens of schools over the years; and providing all instruments to all students for the duration of the Residency.
Please look into a possible Grants for your school through either of the following organizations: